Kerala, India
Wikipedia: Kerala | Official Government Website: www.kerala.gov.in
Updated: Oct. 19, 2013
About Kerala, India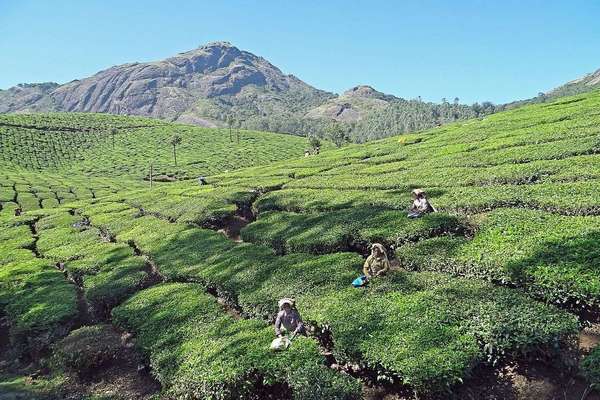 Picking Tea in Kerala, India, © Jean-Pierre Dalbéra,
CC BY 2.0
.
Kerala
is the southernmost state on the west coast of
India
, bordering the Indian Ocean. Kerala is an important tea-growing region of India, and tea is one of the most important crops in the region. Besides tea, tourism is also an important part of the economy in Kerala.
Part of Kerala borders the
Nilgiri district
in the bordering state of Tamil Nadu; Nilgiri is another important tea-growing region in south India. The Nilgiri mountain range runs into parts of Kerala. These mountains are part of the
Western Ghats
, a large mountain range running the length of southwestern India, and a hotspot for biodiversity.
Oothu estate is located in Kerala. This estate is well-known for producing organic certified teas, including green teas and white teas of styles normally only produced in China.
Styles of Tea Produced in Kerala, India
This is a selection, not an exhaustive listing, of the styles of tea most commonly produced in Kerala, India.
Best Kerala Teas
The notion of the "best" Kerala teas is subjective, because different people have different tastes. We present the most often-rated and highest-rated teas produced in Kerala, India, and allow you to draw your own conclusions.
Most Often-Rated Teas

2 Ratings

1 Rating

1 Rating
Top-Rated Kerala Teas
We need at least 3 ratings for a tea to calculate a percentile ranking. You can help us out by rating more teas of this style.