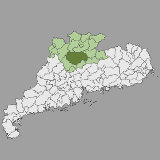 Yingde, Guangdong, China
Wikipedia: Yingde
Updated: Jan. 23, 2018
About Yingde, Guangdong, China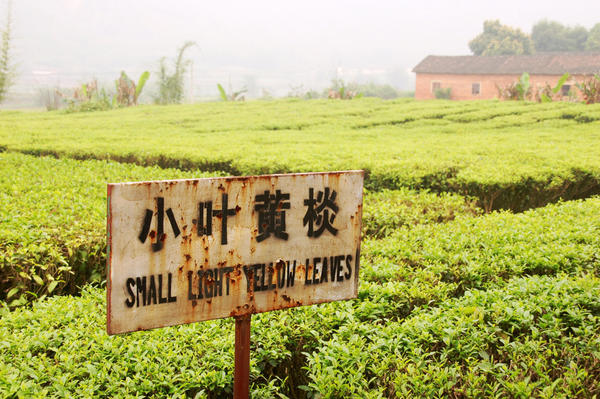 Sign in Tea Plantation in Yingde: Small Light Yellow Leaves, Photo ©
Erin Page
, Copyright, All Rights Reserved
Yingde
(英德) is a county-level city in central-north Guangdong prefecture, China.
Yingde is an important tea-producing region, with a history of tea cultivation dating back hundreds of years. The region has also seen more recent innovation, with a number of new varieties of tea cropping up in the 1990's.[1] The region produces black tea and
dancong (single-trunk) oolong
.
References
1. Yingde city, China Daily, Updated Dec. 23, 2010.
Styles of Tea Produced in Yingde, Guangdong, China
This is a selection, not an exhaustive listing, of the styles of tea most commonly produced in Yingde, Guangdong, China.