Brands and Companies We Do And Don't List
Last Updated:

Mar. 26, 2019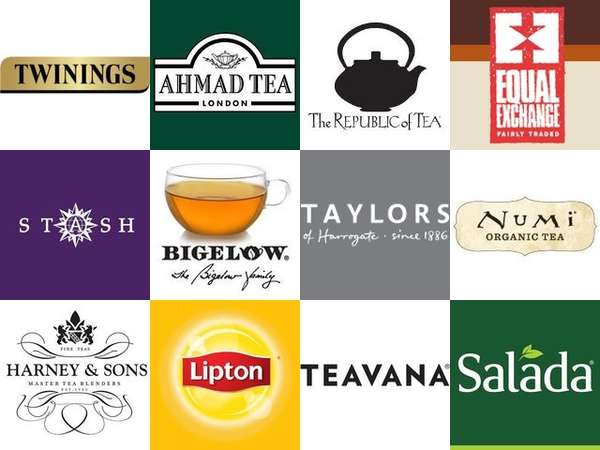 We list a wide variety of different brands of teas, but we do not list
every
tea brand.
We list most tea companies and brands of tea that sell
tea bags
and/or
loose-leaf tea
and/or
herbal teas
to the general public
under their own brand name
,
for consumption as a beverage
. We do list
yerba mate
brands and other herbal drinks that are prepared like tea. We also list former companies and discontinued brands.
What we usually don't list:
Companies that have not launched yet - We generally do not list companies until they are launched and their teas are available to the public. We may make a few special exceptions for cases of companies that provide samples to our reviewers if our reviewers wish us to list the company pre-launch, but we generally discourage this. Our website is designed to draw attention and visitors to tea companies and a company being listed pre-launch provides a poor experience to users of our site because they cannot purchase the teas being reviewed. It also represents a missed business opportunity, as a business is most likely to benefit from reviews shortly after they are posted.


Retailers that only sell other brands - We classify teas on our site by brand, not by company selling them. If you run a store that sells other brands of tea, we can list you only if you also carry your own brand. In a few cases, such as companies that have exclusive arrangements to sell a brand in a particular country or region, we will mention other retailers or sources of buying a brand on a page for that brand. If this applies to you, please contact us and we will consider mentioning you on a brand's page. Also, local shops, cafes, and restaurants selling or serving other brands of tea can be listed on our tea map.


Coffee - We list many coffee companies and small coffee roasters, but only because they sell their own brand of tea. We do not list coffee for review, and thus do not list companies that only sell coffee, or that have their own brand of coffee and sell other brands of tea.


Tea subscription services that do not sell teas individually on demand - Our site is oriented towards reviewing individual teas and grouping teas together by style or type. We want to help our users locate specific, individual teas that they will like. If your company sells teas individually, but also offers a subscription service, then we can list your brand and products, and we will also mention your subscription service on the page for your company. However we do not usually list subscription-only services.


Companies that don't sell tea bags or loose tea




Brands of only bottled tea - We do not list bottled or "ready-to-drink" tea for review, and will not list brands that are only associated with such tea, for reasons explained on our page on bottled tea. However, we list brands like Lipton, which sell both bottled tea as well as tea bags and loose-leaf tea.


Brands of only instant tea - As with bottled tea, we do not list instant tea. This includes instant packets like for use with a Keurig or Flavia or other similar brewing system. However, we do list traditional, unsweetened, powdered teas like matcha, as well as modern innovations in a similar tradition, such as white matcha.


Companies only selling teaware - We list many companies that sell teaware, and a few companies that specialize in Teaware and carry only a private label brand of tea that is not their primary business. However, if your company sells no tea we will not list you.


Companies providing support services for the tea industry - This seems common-sense, but we receive a lot of inquiries from these such companies, and we do not list them.



Companies only selling sweetened tea - In a few rare cases we will list sweetened teas, if they are in tea bags or loose-leaf form and if they are sold by companies primarily selling unsweetened teas. Sweetened teas we list usually are herbal teas or blends containing a naturally-sweet herb like licorice, or containing whole pieces of sweetened fruit or chocolate. We do not list teas that have been specifically sweetened ahead of time.


Wholesale-only businesses with private catalogues - Some tea companies are primarily wholesalers, but also sell retail through their website, and we list these companies. We also may list wholesalers that have public websites listings individual teas, especially if their teas are available to the public as their own brand, sold through other stores, such as Metropolitan Tea Company. We do not list wholesalers whose tea selections are kept entirely private, nor do we list wholesalers that only sell to the public through other brands as private-label.


Brands or companies that only market tea or herbs as a health supplement, not as a beverage -
Although we may list some companies that sell wellness teas, we do not list companies that market tea or herbs primarily as nutritional supplements, even if they sell tea bags or loose-leaf tea or herbs. We are especially unlikely to list brands or companies that promote teas with marketing like "fat burner", "burns calories", or "slimming tea", material that promotes eating disorders, or exaggerated or unsourced health claims.


Small and little-known brands using black-hat SEO or spamming - Some companies engage in black hat SEO, policies that are unethical, against the guidelines of major search engines, and in some cases illegal, with the intention of making their site ranking higher in search engines. Companies can also spam online communities and social media sites in promotion of their brand. In the case of egregious spamming or black-hat SEO, we may take on-site action against the company, even in response to off-site abuse. How we handle cases where companies do this depends on the severity of the abuse, and the visibility of the brand. For small, little-known brands, we will refuse to list them and may delete them so they cannot gain any visibility. For large, well-established brands, we may list or retain a listing of the brand but make a note of the abuse on the brand's page, but we will remove links to their site.


Brands we cannot verify any information about - In order to list a brand, we must be able to refer to a company's website, official marketing material, or reliable third-party sources which establish the existence of the brand and enable us to verify some basic information about it.
If you are an owner, employee, or authorized agent of a tea company or brand that you would like to have listed, you can
add it here
. If you are a tea reviewer or user of our website and you'd like to add a brand so you can review their teas,
use this form instead
.