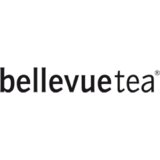 Most Reviewed By:
No one has reviewed any teas from this company yet!
Search Bellevue Tea's teas:
Bellevue Tea




Web: www.bellevue-tea.co.uk
Last Updated: Jun. 5, 2014
Bellevue Tea Company Ltd. is a UK-based tea company, founded by Clare Jones. Bellevue currently sells five varieties of tea and plans to extend these offerings in the future. Their teas are available by mail-order through the internet, and also in Harrods stores. Bellevue's website also has an interactive map that can help you locate stores selling their teas.

Bellevue Tea has partnered with the J.P. Morgan's Climate Care program as a way of offsetting carbon emissions associated with the production of their teas. In addition, they have chosen a teabag which is 100% compostable, and they use cardboard boxes which are both recyclable and compostable.
Teas From Bellevue Tea
The following is a selection of the 5 teas from Bellevue Tea in our database.
You can also add a new tea. Please search or browse this company's teas first, to avoid adding duplicates.