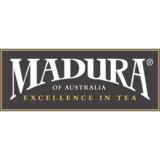 Most Reviewed By:
No one has reviewed any teas from this company yet!
Search Madura Tea's teas:
Madura Tea



Web: www.maduratea.com.au
Last Updated: Apr. 23, 2012
Madura Tea is an Australian tea company located in Murwillumbah, on the eastern coast of Queensland. Some of the tea Madura sells is actually locally-grown in Australia; this tea is blended with Ceylon teas to produce the final product.
Teas From Madura Tea
The following is a selection of the 5 teas from Madura Tea in our database.
You can also add a new tea. Please search or browse this company's teas first, to avoid adding duplicates.