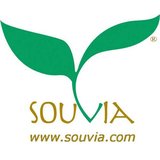 (602) 938-1216
Most Reviewed By:
No one has reviewed any teas from this company yet!
Search Souvia Tea's teas:
Souvia Tea


Web: www.souviatea.com
Last Updated: Apr. 23, 2012
Souvia Tea is an Arizona-based tea company, founded in April of 2004. Souvia Tea opened its first tea shop on January 7, 2006 in Phoenix, AZ and also has a second store in Scottsdale, AZ. The same "souvia" originates from the first three letters of the word soul, combined with via, which are the last three letters of one of the co-founder's middle names, and also are Latin for "way" or "road".

In addition to selling loose tea in their stores and through their website, Souvia hosts tea classes.
Teas From Souvia Tea
The following is a selection of the 6 teas from Souvia Tea in our database.
You can also add a new tea. Please search or browse this company's teas first, to avoid adding duplicates.