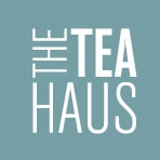 Most Reviewed By:
No one has reviewed any teas from this company yet!
Search The Tea Haus's teas:
The Tea Haus



Web: theteahaus.com
Last Updated: Dec. 14, 2016
The Tea Haus is a tea company based in London, Ontario, and owned by Stefanie Stolzel and Michael Schmidt. The company was founded in October of 2000, selling tea at a small stand in Covent Garden Market, and has since expanded into having its own storefront as well as an online store.

The Tea Haus undertakes a number of efforts to promote sustainability in their store, including composting all of the used tea leaves brewed in their store, and asking people before printing receipts. Their electricity is supplied by Bullfrog Power, and the company buys carbon offsets and also donates to Reforest London.
Physical Locations
Teas From The Tea Haus
The following is a complete listing of the 4 teas from The Tea Haus in our database.
If you want to review a tea not listed, you can add a new tea.
You can also add a new tea. Please search or browse this company's teas first, to avoid adding duplicates.