Se Chung Oolong
Updated: Mar. 12, 2014
About Se Chung Oolong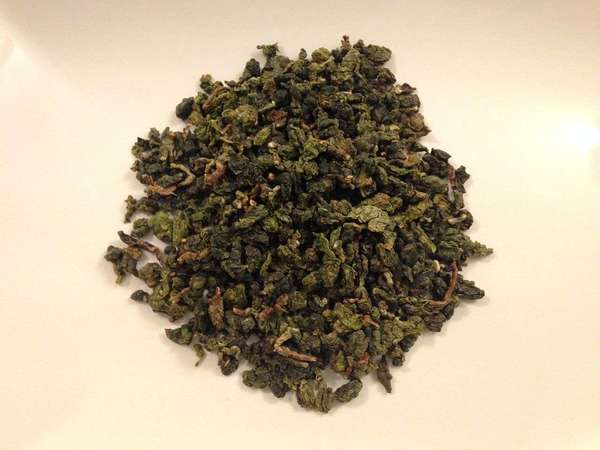 Golden osmanthus, or Huang Jin Gui, is one of the Anxi oolongs sometimes lumped in as "Se Chung" oolongs. Photo © Peaceeverywhere (Wikipedia),
CC BY-SA 4.0
.
Se chung
(色种 or 色種), sometimes written
se zhong
, meaning
colorful variety
, is a class or category of Chinese oolong teas originating in
Anxi county
of
Fujian province
. The use of the term "se chung" has changed over time; it was originally a more specific term, but it has come to encompass all Anxi oolongs other than
Tie Guan Yin
. Different varietals usually identified as se chung oolongs include
huang jin gui or golden osmanthus
(黃金桂),
mao xie or hairy crab
, (毛蟹),
Benshan
(本山), Meizhan(梅占), and
Qilan
(奇兰).[1] These oolongs vary in level of
oxidation
from greener (less oxidized) varieties to darker (more oxidized). As a general rule though, the oolongs produced in Anxi tend to be greener than those produced in Wuyi.
Se chung is not as well-known as other styles of Chinese oolong such as Ti Guan Yin, but it is frequently served in Hong Kong Chinese restaurants.[3]
The different varieties of se chung can be quite diverse, and the style is difficult to characterize universally. Tea sold as se chung can be a blend of several of these different Anxi oolongs.[4] People posting on tea forums have suggested that the term "se chung" has been deliberately maligned by Tie Guan Yin producers.[1,5] It is often described as an undervalued tea, very inexpensive relative to its quality.
Although se chung usually refers only to teas grown in Anxi county and nearby regions, such as Yongchun, some of the se chung varietals of oolong are grown in other regions; RateTea has chosen to identify these teas as se chung oolongs, even if they are grown in other regions, such as the Wuyi mountains.
References:
1. What is Sezhong? 色种, Teadrunk Forums, Nov. 1-Dec. 6, 2008, Retrieved Mar. 30, 2010.
2. "Se Chung Oolong", Culinary Teas, culinaryteas.com, Retrieved Aug. 21, 2009.
3. Upton Tea quarterly, Upton Tea Imports, Vol. 18, No. 3, Summer 2009.
4. "Anxi Oolong", www.fmltea.com, Retrieved Oct. 10, 2009.
5. "Se Zhong - Unspecified Cultivar / Blend", TeaChat, www.teachat.com, Post Date June 3rd, 2009, Retrieved Oct. 10, 2009.
Varieties, Kinds, or Types of Se Chung Oolong
Best Se Chung Oolong
The notion of the "best" Se Chung Oolong is subjective, because different people have different tastes. We present the most often-rated and highest-rated teas in this category, and allow you to draw your own conclusions.
Most Often-Rated Teas
Top-Rated Teas

95
4 Ratings