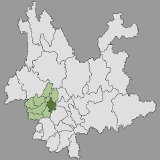 Linxiang, Yunnan, China
Wikipedia: Linxiang_District
Updated: Feb. 8, 2018
About Linxiang, Yunnan, China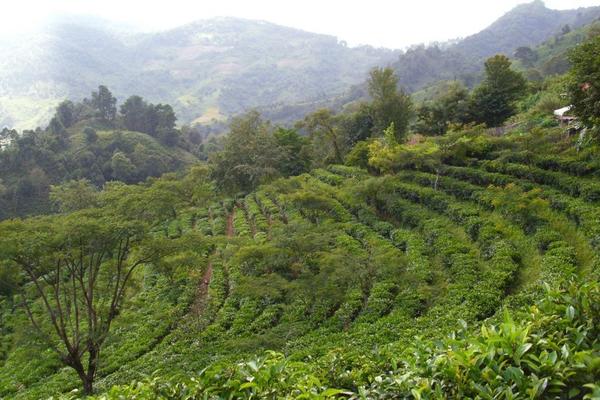 Terraced Tea Plantations in Matai Town in Lincang, Yunnan, Photo ©
Farmerleaf
, Copyright, All Rights Reserved
Linxiang
(临翔) is a district in Lincang prefecture of Yunnan Province, China. This region was formerly known as Manning(缅宁) county.
Linxiang district encompasses the urban center of Lincang, which is densely developed but makes up only a small portion of the region, and a small stretch of the Lancang river in the east of the district. Most of the area is mountainous and rural, and there are numerous small villages.
Tea is grown here in the area around Matai(马台) town.
Styles of Tea Produced in Linxiang, Yunnan, China
This is a selection, not an exhaustive listing, of the styles of tea most commonly produced in Linxiang, Yunnan, China.