Most Reviewed By:

West Java, Indonesia
Wikipedia: West_Java
Updated: Nov. 8, 2017
About West Java, Indonesia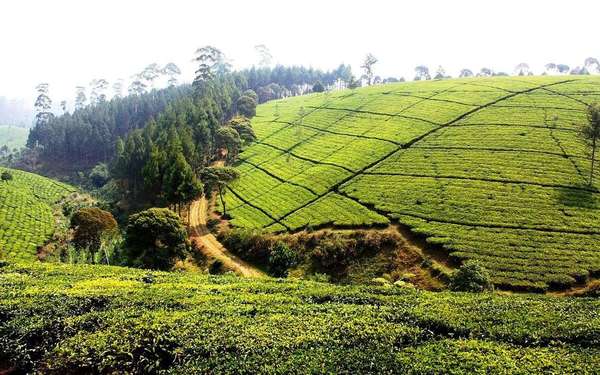 Malabar Tea Plantation, South of Bandung, West Java, Indonesia, Photo ©
Daniel Julie (Flickr)
,
CC BY 2.0
.
West Java
is a province in Indonesia, located on the island of Java and covering much of the western portion of the island, although the westernmost part lies in the separate province of
Banten
, and there is a separate province for Jakarta as well. To the east, the province is bordered by
Central Java
.
West Java is one of the three key-producing provinces of Indonesia. It is also the most populous area of Indonesia, home to about 1 in 5 Indonesians.
The climate in the region varies from a tropical monsoon climate to a subtropical highland climate in the higher-altitude regions. There is a wet season from November through March and a dry season July through September, which is also very slightly cooler.
Most of the single-origin Indonesian tea available in the US and other Western countries is produced in West Java. Malabar and Jolotigo are two of the named tea gardens in this region.
Ecology and deforestation
The lowlands of java were once almost entirely covered in forests. The forests of West Java in particular have more plant diversity than the rest of the island, and have four distinct forest types: evergreen rainforests, semi-evergreen forests, and moist and dry deciduous forests (seasonally deciduous due to the dry season) on the northern coast. There are many species endemic to (native and only occurring in) the area. Due to extensive encroachment by humans, forests have been reduced to only about 5% of their original extent. This has caused numerous plant and animal species to go extinct, and many are critically endangered.[1]
Styles of Tea Produced in West Java, Indonesia
This is a selection, not an exhaustive listing, of the styles of tea most commonly produced in West Java, Indonesia.
Best Teas
The notion of the "best" teas is subjective, because different people have different tastes. We present the most often-rated and highest-rated teas produced in West Java, Indonesia, and allow you to draw your own conclusions.
Most Often-Rated Teas
Top-Rated Teas