Kabusecha
Wikipedia: Kabusecha_tea
Updated: Jan. 13, 2014
About Kabusecha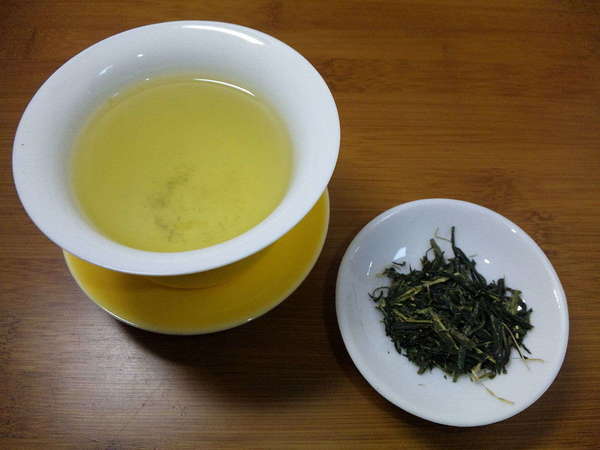 Kabusecha, Japanese Green Tea, Loose-leaf , Photo ©
Shizuha (Wikimedia Commons)
,
CC BY-SA 3.0
.
Kabusecha
(被せ茶), meaning "covered tea", is a
Japanese
green tea, a type of
sencha
which is partially shaded for a brief period before harvesting, in a manner similar to how
gyokuro
is produced. Gyokuro is shaded for a considerably longer time-period.
Accordingly, kabusecha tends to have a darker, more vibrant green color than most sencha, but not quite as much as gyokuro. The price also tends to be intermediate between the gyokuro and lower-grade senchas.
Kabusecha is often described as being sweeter and less bitter and
astringent
than most sencha.
Best Kabusecha
The notion of the "best" Kabusecha is subjective, because different people have different tastes. We present the most often-rated and highest-rated teas in this category, and allow you to draw your own conclusions.
Most Often-Rated Teas

1 Rating

| | |
| --- | --- |
| Brand: | Unami |
| Region: | Japan |
| Caffeine: | Caffeinated |
| Leaf: | Loose |
1 Rating
Top-Rated Teas
We need at least 3 ratings for a tea to calculate a percentile ranking. You can help us out by rating more teas of this style.
Examples of Kabusecha
The following are examples of the 8 selections of Kabusecha in our database.