Shincha
Wikipedia: Shincha
Last Updated: Feb. 28, 2012
↑About Shincha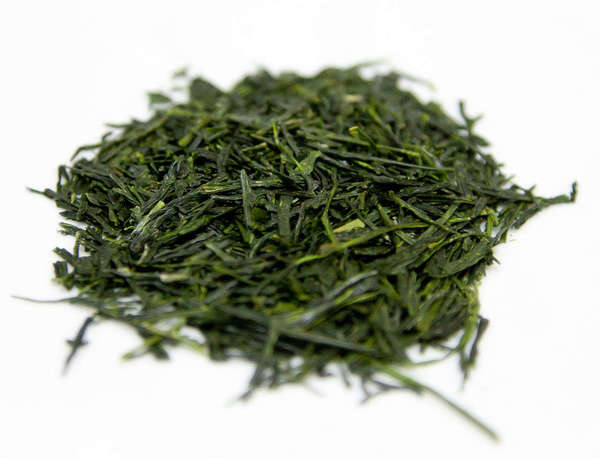 Loose-Leaf Shincha, First Flush Sencha Green Tea, Photo © Camw, Wikimedia Commons,
CC BY-SA 3.0
.
Shincha
(新茶), meaning
new tea
, also called
ichibancha
(一番茶) is a type of Japanese green tea, the first month's harvest of
sencha
. Shincha is often called
first flush sencha
, although this term can be misleading: shincha does not have the same relationship to other sencha as the first flush teas in Darjeeling have to other teas there.
Shincha is produced in a wide variety of regions of Japan, and as the climate becomes colder moving north, the harvest dates for shincha become later as one moves north.
↑Recent Shincha Reviews — RSS
88 / 100

I was surprised, but also not, about this super premium shincha. You see, I know my tastes and I know that I've loved some "cheap" teas because even though they were inexpensive, they were great teas. I've also had some disappointing experiences with really expensive teas. So, I purchased this with that knowledge somew...
Read Full Review
100 / 100
This is, easily, the most striking tea that I've ever had in my life -- and I've had hundreds.

First of all, the scent was lightly fruity at the same time that it exhibited notes similar to the umami gyokuro green tea. The color was the most rich green I'd ever seen. I think the description had said that it leans to...
Read Full Review
↑Top Reviewers
Review 3 teas to get on this list!
Advertisement
↑Most-Rated Shincha

1 Rating

1 Rating
↑Top-Rated Shincha
We need at least 3 ratings for a tea to calculate a percentile ranking. You can help us out by rating more teas of this style.