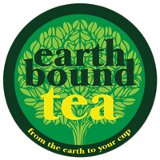 (516) 835-1915
Most Reviewed By:
No one has reviewed any teas from this company yet!
Search Earthbound Tea's teas:
Earthbound Tea


Web: www.earthboundtea.com
Last Updated: Apr. 23, 2012
Earthbound Tea is a tea company, founded in 2008, with a warehouse in East Meadow, NY, and an office in Los Angeles, CA. The company sells only loose tea, and sells a small variety of white, black, green, and oolong teas, and mostly sells pure teas (as opposed to flavored teas). Their teas originate in China, India, and Sri Lanka, and most come from more specific sub-regions of these countries.

Earthbound tea makes an effort to minimize its use of packaging and use packaging made with a high post-consumer content, and packs its tea in resealable pouches.
Teas From Earthbound Tea
The following is a selection of the 15 teas from Earthbound Tea in our database.
You can also add a new tea. Please search or browse this company's teas first, to avoid adding duplicates.