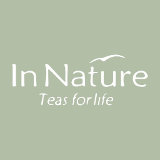 Most Reviewed By:
No one has reviewed any teas from this company yet!
Search In Nature Teas's teas:
In Nature Teas



Web: innteas.com
Last Updated: Jan. 25, 2017
In Nature Teas is a tea company, founded in 2005 by Serge Waismann. In Nature Teas is based in Beijing, China, but also has presences in London, UK, and Boston, MA. The company focuses on loose-leaf single-origin Chinese teas.
Teas From In Nature Teas
The following is a complete listing of the 4 teas from In Nature Teas in our database.
If you want to review a tea not listed, you can add a new tea.
You can also add a new tea. Please search or browse this company's teas first, to avoid adding duplicates.