Mao Feng Green Tea
Wikipedia: Huang_Shan_Mao_Feng_tea
Updated: Feb. 28, 2012
About Mao Feng Green Tea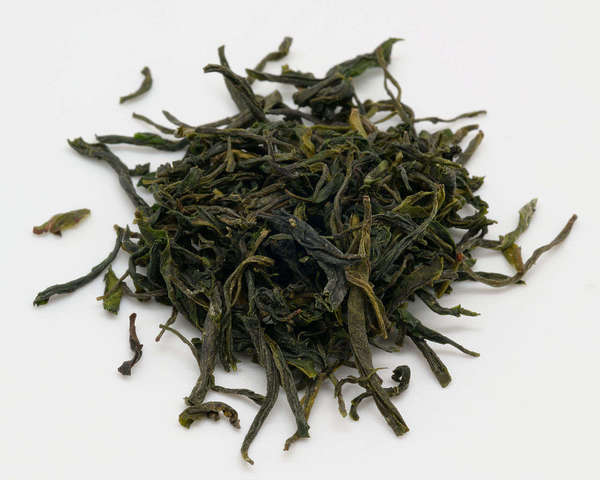 Loose-Leaf Mao Feng Green Tea from Anhui Province, China, Photo ©
Marie-Lan Nguyen / Wikimedia Commons
,
CC BY-2.5
.
Mao feng green tea
is a style of Chinese
green tea
. The term
mao feng
(毛峰) is often translated "fur peak" or "hairy peak", and refers to the shape of the leaves, which are covered in fine white hair and have tips with a shape like a mountain summit. The leaves of mao feng tea tend to be long, flat, and slightly curved.
Huang shan mao feng
(黄山毛峰) is a well-known type of mao feng green tea, named for the region in which it is grown, near Huang Shan (Yellow Mountain) in
Anhui, China
. Mao feng is also grown in the
Wuyi mountains
and other regions of China, and even in other countries, including
Nepal
.
Other mao feng tea
Mao feng can also refer to black tea with similarly shaped leaves, such as
Keemun mao feng
; these teas have little in common other than the shape of the leaves, that they are reasonably high grades of tea, and that they are both commonly grown in Anhui province.
Best Mao Feng Green Tea
The notion of the "best" Mao Feng Green Tea is subjective, because different people have different tastes. We present the most often-rated and highest-rated teas in this category, and allow you to draw your own conclusions.
Most Often-Rated Teas