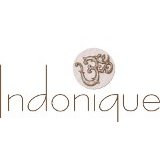 Most Reviewed By:
No one has reviewed any teas from this company yet!
Indonique – CLOSED

Last Updated: Aug. 8, 2012
Indonique was a tea company founded by George Constance. Indonique was previously located in New Orleans, LA, but relocated to Connecticut following hurricane Katrina.[1] The company later closed.

In order to mitigate the problem by which profits in the tea industry tend to concentrate at the top of the supply chain in wealthier countries, Indonique donated 10% of its profits to schools and international non-governmental organizations that benefit the people in the areas the tea is produced in.

Teas From Indonique
The following is a selection of the 5 teas from Indonique in our database.
You can also add a new tea. Please search or browse this company's teas first, to avoid adding duplicates.