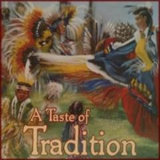 (815) 397-9042
Most Reviewed By:

Search this brand's teas:
Native American Tea Company



Web: www.nativeamericantea.com
Last Updated: Oct. 29, 2014
The Native American Tea Company, formerly Native American Herbal Tea, is a brand of herbal tea owned by Native American Herbal Tea, Inc., a Native American owned and operated company. The company was founded in 1987 in the Crow Nation Reservation in southern Montana by a family of Turtle Mountain Chippewa. In 1990, the company relocated to Aberdeen, SD, and in 2007 the company was purchased by Thomas and Danielle Aman.

The teas from this company are mostly caffeine-free herbal teas, although they have a few blends which include black or green tea. The teas are influenced by Native American herbal traditions but also contain ingredients from Asia and Europe as well. Some of the teas have powerful medicinal herbs such as Valerian, whereas others are suitable for beverages. The teas all come packaged in teabags.
Most Often-Rated Teas

1 Rating
Top-Rated Teas
We need at least 3 ratings for a tea to calculate a percentile ranking. You can help us out by rating more teas from this brand.
Teas From Native American Tea Company
The following is a selection of the 6 teas from Native American Tea Company in our database.
You can also add a new tea. Please search or browse this company's teas first, to avoid adding duplicates.