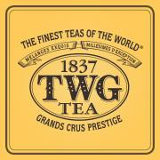 TWG Tea



Web: www.twgtea.com
Last Updated: Jan. 25, 2016
↑About TWG Tea
TWG Tea is a tea company based in Singapore, founded in 2008 by Taha Bouqdib, Maranda Barnes and Rith Aum-Stievenard. TWG stands for The Wellbeing Group. Although the company is modern, its logo contains the year 1837, a reference to the year when Singapore became a trading post for tea and spices.

TWG sells both loose-leaf tea, and packaged tea bags. The company has a variety of retail stores worldwide, mostly in major cities, including six locations in the U.S. as of 2016.
We have not yet listed any teas from this tea company. If you would like to rate any of this company's teas, please add a new tea.