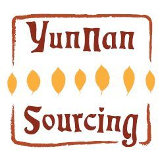 Yunnan Sourcing


Web: yunnansourcing.com
Last Updated: Oct. 3, 2014
↑About Yunnan Sourcing
Yunnan Sourcing is an online company that specializes in Pu-erh and other Yunnan teas; the company has a huge selection and caters towards connoisseurs and Pu-erh enthusiasts. It carries a small selection of teas other than Pu-erh, with a focus on Yunnan province.

Yunnan Sourcing ships directly from China, which makes their tea prices low but shipping costs high, making them best for placing large purchases. The company also does have a US-based shop, reachable at yunnansourcing.us. The US-based shop has lower shipping costs as the products are already in the US, but their selection is much smaller.

On RateTea, we list teas under the Yunnan Sourcing brand, if they are sold by this company, and do not otherwise have a brand of their own associated with them. However, many of the teas, particularly Pu-erh, are listed instead under the brand name of the Chinese factories that produced them, such as Menghai Tea Factory.
Browse by region of production:
China (22)
Browse by region of production:
China (22)
Browse by style (type or variety); Pure Tea (Camellia sinensis) (22) • Black Tea (12) • Dark Tea (9) • Green Tea (1)
Browse by style (type or variety); Pure Tea (Camellia sinensis) (22) • Black Tea (12) • Dark Tea (9) • Green Tea (1)
86 / 100

I was eager to try this tea based on its description. I love big-leafed black teas from Taiwan and also love Taiwanese oolongs, as well as Yunnan red teas, and this tea seemed to have something in common with all of these. It wasn't really like I expected though; it was quite good, but in a different way. It was my lea...
Read Full Review
95 / 100

A delightful and robust tea that I could happily drink day after day, and that has been one of my favorite teas to start the day with lately.

I found this tea interesting to compare to the "Classic 58" which I also ordered in the same batch. It looks very different in terms of leaf appearance, but is surprisingly si...
Read Full Review
100 / 100

This is definitely my favorite tea I've ever ordered from Yunnan Sourcing, and one of the most exceptional teas I've ever tried. And this is coming from someone who usually is not a huge fan of the super-golden bud-heavy teas like this.

Opening the bag, there's an ethereal fragrance of flowers and sweet, bready malt...
Read Full Review
91 / 100

This was the first tea I bought from Yunnan Sourcing that was not actually grown in Yunnan province. I was a bit reluctant to order it, but also curious, because this company has been so consistently good at everything they sell, both in terms of price and quality. This tea turned out to be a little less interesting th...
Read Full Review
89 / 100

This is one of those teas that I love and could drink every day, but when I've served it to others, I found it doesn't appeal to as wide an audience, especially among those with Western tastes. People who like more "serious" Chinese teas like it, it but a lot of people either find it boring or are put-off by the astrin...
Read Full Review
↑Top Reviewers
Review 2 teas to get on this list!
Advertisement
↑Most-Rated Teas

1 Rating
↑Top-Rated Teas
We need at least 3 ratings for a tea to calculate a percentile ranking. You can help us out by rating more teas from this brand.
You can also add a new tea. Please search or browse this company's teas first, to avoid adding duplicates.