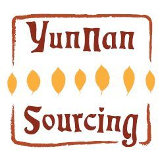 Most Reviewed By:

Search Yunnan Sourcing's teas:
Yunnan Sourcing

Web: yunnansourcing.com
Last Updated: Oct. 3, 2014
Yunnan Sourcing is an online company that specializes in Pu-erh and other Yunnan teas; the company has a huge selection and caters towards connoisseurs and Pu-erh enthusiasts. It carries a small selection of teas other than Pu-erh, with a focus on Yunnan province.

Yunnan Sourcing ships directly from China, which makes their tea prices low but shipping costs high, making them best for placing large purchases. The company also does have a US-based shop, reachable at yunnansourcing.us. The US-based shop has lower shipping costs as the products are already in the US, but their selection is much smaller.

On RateTea, we list teas under the Yunnan Sourcing brand, if they are sold by this company, and do not otherwise have a brand of their own associated with them. However, many of the teas, particularly Pu-erh, are listed instead under the brand name of the Chinese factories that produced them, such as Menghai Tea Factory.
Most Often-Rated Teas
Top-Rated Teas
We need at least 3 ratings for a tea to calculate a percentile ranking. You can help us out by rating more teas from this brand.
You can also add a new tea. Please search or browse this company's teas first, to avoid adding duplicates.