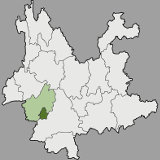 Most Reviewed By:

Shuangjiang, Yunnan, China
Wikipedia: Shuangjiang_Lahu,_Va,_Blang_and_Dai_Autonomous_County
Updated: Oct. 5, 2018
About Shuangjiang, Yunnan, China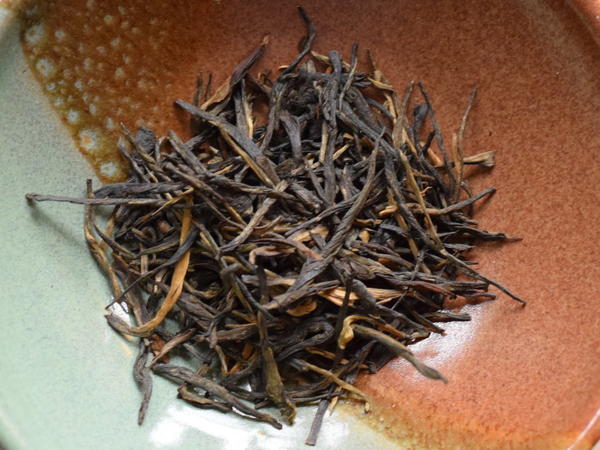 A Dian hong tea grown in this county: Da Hu Sai Village Wild Arbor Black Tea of Yunnan Spring 2018 from Yunnan Sourcing, Photo © Alex Zorach,
CC BY-SA 4.0
.
Shuangjiang Lahu, Va, Blang and Dai Autonomous County
, sometimes just referred to as
Shuangjiang county
, is a county located in Lincang Prefecture in China's Yunnan province.
Shuangjiang is home to a number of minority peoples, and some of these people are actively involved in production of Pu-erh tea.
Tea is grown here, and teas from here, especially those from Mengku, are often available in the West. These teas are often labeled as from Mengku rather than Shuangjiang.
Although this region is best known for its Pu-erh,
black teas (dian hong)
are also produced here.
Styles of Tea Produced in Shuangjiang, Yunnan, China
This is a selection, not an exhaustive listing, of the styles of tea most commonly produced in Shuangjiang, Yunnan, China.
Best Teas
The notion of the "best" teas is subjective, because different people have different tastes. We present the most often-rated and highest-rated teas produced in Shuangjiang, Yunnan, China, and allow you to draw your own conclusions.
Most Often-Rated Teas
Top-Rated Teas
We need at least 3 ratings for a tea to calculate a percentile ranking. You can help us out by rating more teas of this style.