Photo of Leaf of Emperor's Clouds and Mist Green Tea from Teavana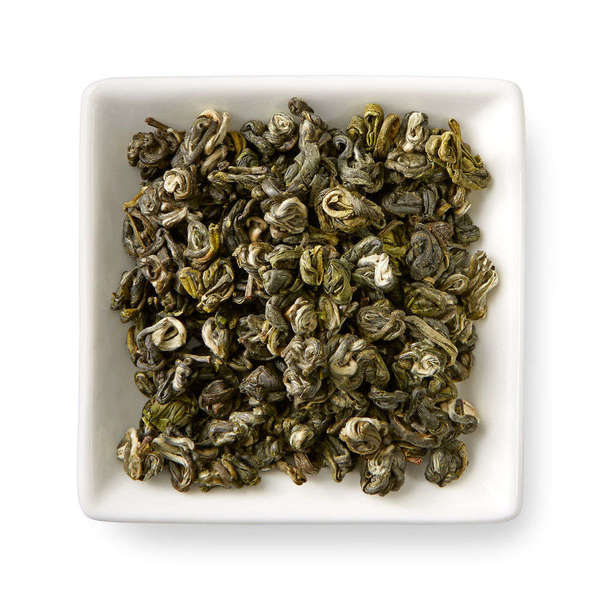 View Full Resolution
This photo shows a closeup of the loose-leaf tea of Teavana's Emperor's Clouds and Mist Green Tea, a Yun Wu (clouds and mist) style green tea from China. The tightly-rolled shape of these leaves is actually not typical of yun wu style teas, which may sometimes exhibit this shape, but frequently display more wavy, twisted, or curved shapes that are a lot more irregular and not quite as aesthetically pleasing as this one, i.e. see this photo.

The shape of this tea is slightly reminiscent of some bi luo chun or gunpowder green teas, both of which tend to have a tightly twisted shape like this.
Photo by

RateTea Editor
Joined Sep. 1st, 2009.
Photographer Credit
© Teavana
Used Under Fair Use
More pictures of this tea

View All 1