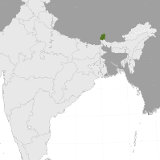 Most Reviewed By:

Sikkim, India
Wikipedia: Sikkim | Official Government Website: www.sikkim.gov.in
Updated: Mar. 10, 2014
About Sikkim, India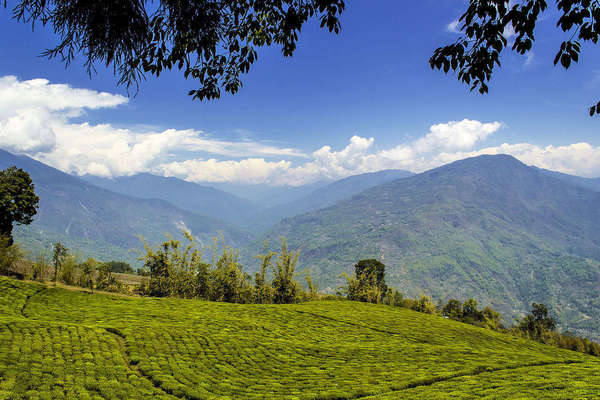 Temi Estate, pictured here, is the best-known tea garden in Sikkim. Photo © Vikramjit Kakati,
CC BY-SA 3.0
.
Sikkim
is a state in
India
, just north of the
Darjeeling district
. Sikkim is hilly and mountainous, and contains the third-highest peak in the world, Kangchenjunga, part of the Himalayan mountains.
The elevation in Sikkim starts at just under 1000 feet, but is mostly higher. The ecosystems in Sikkim range from subtropical forests at the lower elevations to tundra at the highest. The diversity of altitudes corresponds to a diversity of plants and animals, making Sikkim an ecological hot-spot.
Sikkim is an important agricultural region, and produces tea as well as other crops. It is not nearly as well-known in the world of tea as other regions of India such as Darjeeling or
Assam
, but it is still an important region, and produces some highly desirable teas. The climate in Sikkim is very similar to that in Darjeeling, and Sikkim produces teas with a Darjeeling-like character. Sikkim produces exclusively or almost exclusively black tea, in contrast to other neighboring regions which have begun dabbling in green, white, and oolong teas.
Sikkim is also a major producer of cardamom, a spice that is commonly used in
Masala chai
.
Styles of Tea Produced in Sikkim, India
This is a selection, not an exhaustive listing, of the styles of tea most commonly produced in Sikkim, India.
Best Sikkim Teas
The notion of the "best" Sikkim teas is subjective, because different people have different tastes. We present the most often-rated and highest-rated teas produced in Sikkim, India, and allow you to draw your own conclusions.
Most Often-Rated Teas
Top-Rated Sikkim Teas