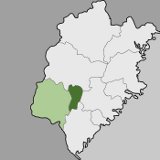 Most Reviewed By:

Zhangping, Fujian, China
Wikipedia: Zhangping
Updated: Apr. 11, 2012
About Zhangping, Fujian, China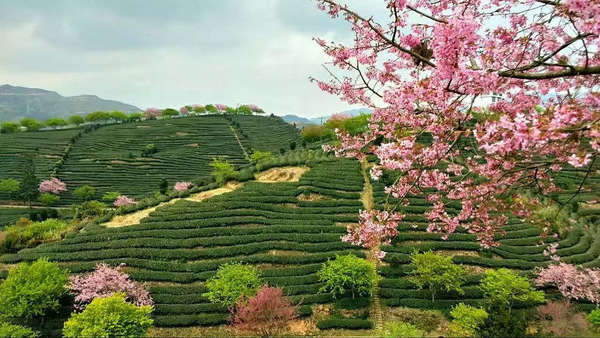 Cherry Blossoms and Tea Plants, Zhangping, Fujian, China, Photo ©
2002jm (Flickr)
, Copyright, All Rights Reserved
Zhangping
(漳平), pronounced
Zhāngpíng
, is a county-level city in southwestern
Fujian province
, located within longyan(龙岩) prefecture-level city. Zhangping shares a small border with
Anxi county
and
Yongchun county
to the east, two regions important in oolong production.
Like much of the surroundings, the region is hilly, ranging from under 200m (650ft) to over 800m (2600ft) in elevation.
Zhangping produces some oolong, including
shui xian
, which in this region is compressed into small cakes.
Styles of Tea Produced in Zhangping, Fujian, China
This is a selection, not an exhaustive listing, of the styles of tea most commonly produced in Zhangping, Fujian, China.
Best Zhangping Teas
The notion of the "best" Zhangping teas is subjective, because different people have different tastes. We present the most often-rated and highest-rated teas produced in Zhangping, Fujian, China, and allow you to draw your own conclusions.
Top-Rated Zhangping Teas
We need at least 3 ratings for a tea to calculate a percentile ranking. You can help us out by rating more teas of this style.