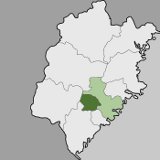 Most Reviewed By:

Anxi, Fujian, China
Wikipedia: Anxi_County
Updated: May. 1, 2013
About Anxi, Fujian, China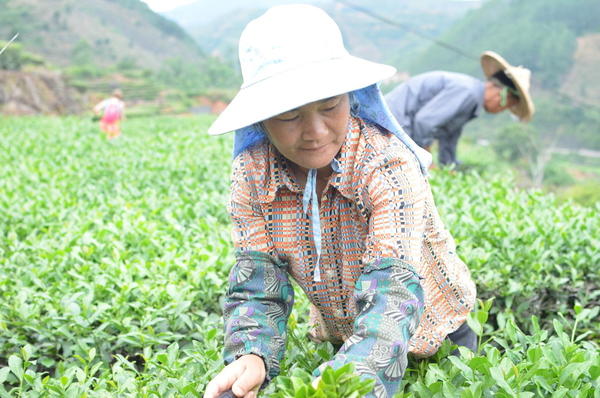 Long Juan Township, Anxi, Fujian, China, Photo ©
Dylan Conroy
, Copyright, All Rights Reserved
Anxi
(安溪/安溪) is a county in
Fujian province
,
China
. It is the westernmost of the divisions of Quanzhou(泉州) prefecture-level city, which is highlighted on the map in the lighter green color. Together with the Wuyi mountains, it is one of the most famous oolong-producing regions.
Anxi is the origin of a number of varieties of oolong tea, including the well-known
Tie Guan Yin (Iron Goddess of Mercy)
and the much less-well-known
se chung oolongs
, which include huang jin gui (golden osmanthus), mao xie (hairy crab), qi lan (profound orchid), ben shan, and fo shou. Anxi also sometimes produces a few varieties of oolong which are better-known for being produced elsewhere, such as
rou gui
.
Oolongs produced in this region tend to be tightly rolled into a pellet shape, in contrast to Wuyi oolongs which more often have a longer, twisted shape.
Styles of Tea Produced in Anxi, Fujian, China
This is a selection, not an exhaustive listing, of the styles of tea most commonly produced in Anxi, Fujian, China.
Best Anxi Teas
The notion of the "best" Anxi teas is subjective, because different people have different tastes. We present the most often-rated and highest-rated teas produced in Anxi, Fujian, China, and allow you to draw your own conclusions.
Most Often-Rated Teas
Top-Rated Anxi Teas

68
5 Ratings