Da Hong Pao
Wikipedia: Da_Hong_Pao
Updated: Feb. 28, 2012
About Da Hong Pao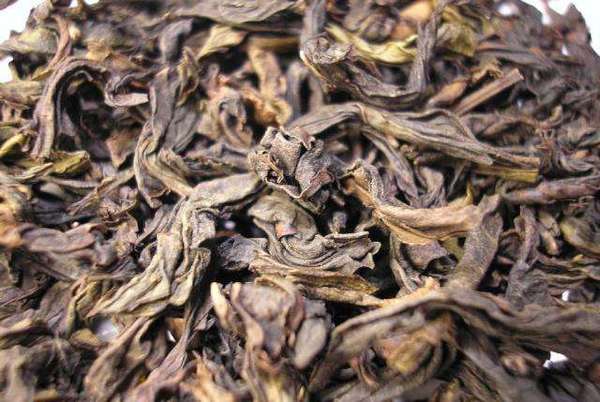 Da Hong Pao (Big Red Robe) Oolong, Closeup of Leaf, Photo ©
Hemanshu (English Wikipedia)
,
CC BY-SA 3.0
.
Da hong pao
(大红袍), meaning
big red robe
(which the tea is sometimes called) is a tea from the
Wuyi mountains
in
Fujian, China
. The tea is sometimes called
red hood
,
large red robe
,
great red cloak
, or other similar variants owing to differences in translation.
This tea is sometimes classified as a
black tea
(in Chinese, called red tea), but is usually classified as an oolong. Regardless of how it is classified, the leaf and brewed tea are both dark in color, and the tea has many characteristics in common with other Wuyi oolongs.
Best Da Hong Pao
The notion of the "best" Da Hong Pao is subjective, because different people have different tastes. We present the most often-rated and highest-rated teas in this category, and allow you to draw your own conclusions.
Most Often-Rated Teas
Top-Rated Teas