Guayusa
Wikipedia: Ilex_guayusa | Teaviews: guayusa-tea
Updated: May. 6, 2013
About Guayusa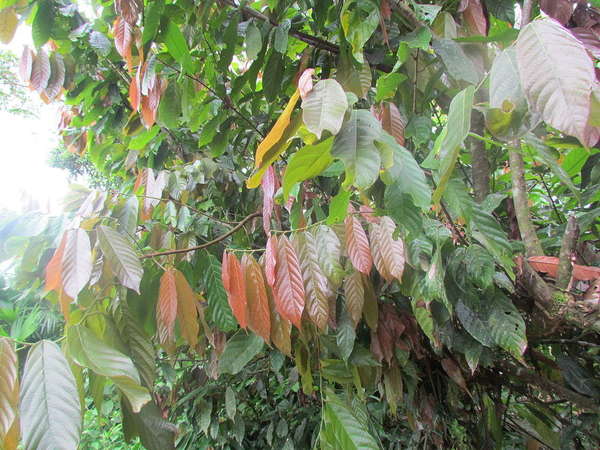 Ilex guayusa tree, Photo © Mauricio Caceres Vega,
CC BY-SA 4.0
.
Guayusa
, also sometimes spelled
wayusa
, is a caffeinated drink made from the
Ilex guayusa
plant, a type of holly.
Yerba maté
and
yaupon
are closely related, produced from a different species of holly. Guayusa is much less well-known than most other caffeinated plants, although more so than yaupon.
Guayusa more closely resembles Yerba mate than any other drinks, although it has its own distinct flavor and characteristics, owing both to differences in processing and innate differences in the plants. Typically, Guayusa is produced by an initial withering (natural air-drying) followed by industrial drying.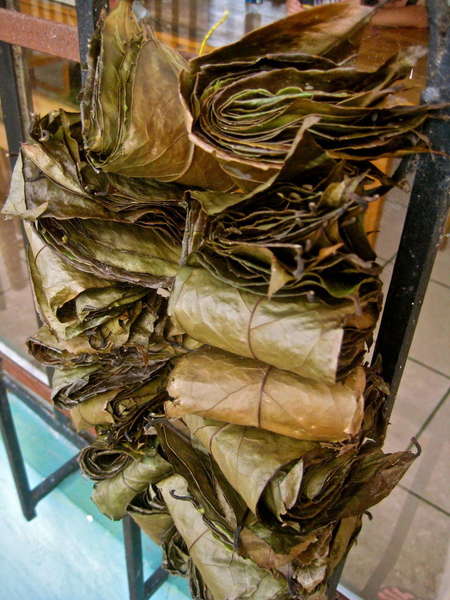 Photo by Anna Premo, © Anna Premo,
Free Art License
.
Traditional vs Modern Production & Consumption
Guayusa has been consumed by indigenous peoples of South America since as early as 500AD, but it is only beginning to be cultivated commercially. One effort for such cultivation is beginning in
Ecuador
. Guayusa is native to Ecuador and all but a small portion of it occurs there; the native and production range of guayusa extends slightly into a small portion of Columbia and Peru as well.
In some regions of South America, Guayusa is frequently consumed with alcohol.
We classify blends of guayusa with other flavorings under
flavored guayusa
.
Best Guayusa
The notion of the "best" Guayusa is subjective, because different people have different tastes. We present the most often-rated and highest-rated teas in this category, and allow you to draw your own conclusions.
Most Often-Rated Teas

| | |
| --- | --- |
| Brand: | Runa |
| Region: | Ecuador |
| Caffeine: | Caffeinated |
| Leaf: | Teabag |
8
3 Ratings

1 Rating
Top-Rated Teas

| | |
| --- | --- |
| Brand: | Runa |
| Region: | Ecuador |
| Caffeine: | Caffeinated |
| Leaf: | Teabag |
8
3 Ratings
Examples of Guayusa
The following are examples of the 8 selections of Guayusa in our database.
| | |
| --- | --- |
| Brand: | Runa |
| Region: | Ecuador |
| Caffeine: | Caffeinated |
| Leaf: | Teabag |

8