Guayusa
Wikipedia: Ilex_guayusa | Teaviews: guayusa-tea
Last Updated: May. 6, 2013
↑About Guayusa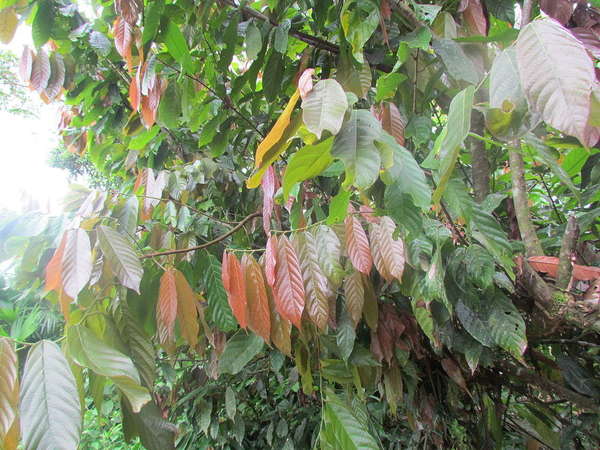 Ilex guayusa tree, Photo © Mauricio Caceres Vega,
CC BY-SA 4.0
.
Guayusa
, also sometimes spelled
wayusa
, is a caffeinated drink made from the
Ilex guayusa
plant, a type of holly.
Yerba maté
and
yaupon
are closely related, produced from a different species of holly. Guayusa is much less well-known than most other caffeinated plants, although more so than yaupon.
Guayusa more closely resembles Yerba mate than any other drinks, although it has its own distinct flavor and characteristics, owing both to differences in processing and innate differences in the plants. Typically, Guayusa is produced by an initial withering (natural air-drying) followed by industrial drying.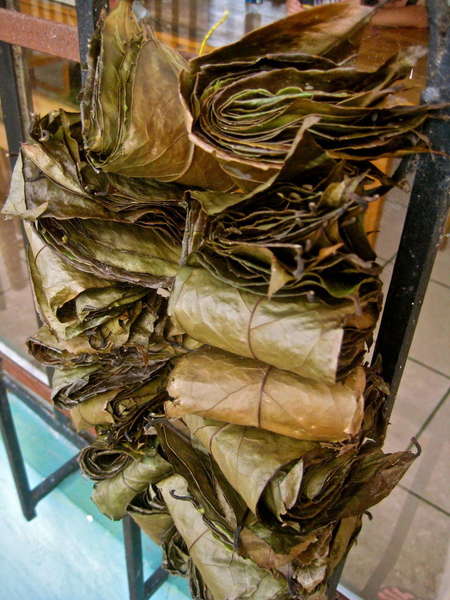 Photo by Anna Premo, © Anna Premo,
Free Art License
.
Traditional vs Modern Production & Consumption
Guayusa has been consumed by indigenous peoples of South America since as early as 500AD, but it is only beginning to be cultivated commercially. One effort for such cultivation is beginning in
Ecuador
. Guayusa is native to Ecuador and all but a small portion of it occurs there; the native and production range of guayusa extends slightly into a small portion of Columbia and Peru as well.
In some regions of South America, Guayusa is frequently consumed with alcohol.
We classify blends of guayusa with other flavorings under
flavored guayusa
.
↑Recent Guayusa Reviews — RSS
73 / 100

Very interesting. This herbal tea has a smooth, herbaceous sweetness that reminds me of something I can't quite put my finger on. It's somewhere between chia seeds and, what, goji berries? It's good, though.

It also has undertones of non-bitter black tea, though it contains no tea.

It easily makes a second cup an...
Read Full Review
80 / 100

Unlike any tea I've had before! This was fantastic. It has a nice somewhat lemony smell and a great flavor. I honestly can't pinpoint what the taste is like, it's unique, somewhat floral and extremely subtle in flavor with a soft sweetness that is barely perceptible. This tea is also super smooth. Extra points from...
Read Full Review
50 / 100

This is the first time I've tried plain (unflavored) guayusa. I'm used to drinking black teas and other similar things, so that's what I'm comparing it to. It smells kind of like the woods on a wet day. The flavor is weird - it tastes okay but it has a hint of rotting plant flavor, and that turns me off to it. I added ...
Read Full Review
77 / 100

I was very curious to try this. It is more tea-like than Yerba mate...less sweet, I find. Definitely similar to Yerba mate, more so than any other drink, but still fairly distinct. Brews a fairly clear brown cup with a slight greenish tinge.

Aroma is hard to describe...almost perfumey, but in a subdued way. Remi...
Read Full Review
↑Top Reviewers
Review 2 teas to get on this list!
Advertisement
↑Most-Rated Guayusa

44
3 Ratings

1 Rating
↑Top-Rated Guayusa

44
3 Ratings