Kokeicha
Updated: Dec. 14, 2011
About Kokeicha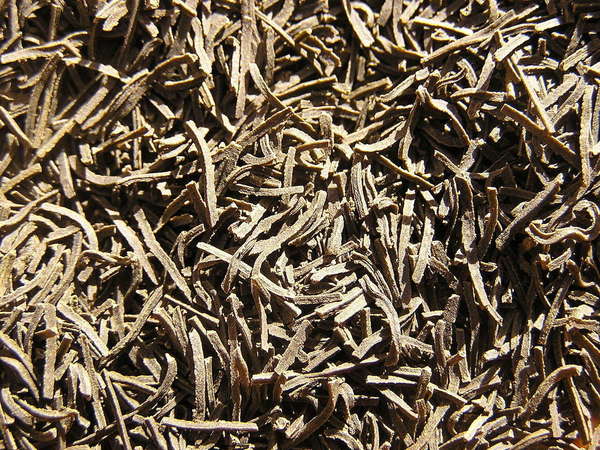 Kokeicha, Japanese "Spaghetti Tea", a Matcha Byproduct, Photo ©
Andrew Butko (Wikimedia Commons)
,
CC BY-SA 3.0
.
Kokeicha
, sometimes called
spaghetti tea
is a type of Japanese green tea that is made out of powdered tea that has been pressed back into a needle-like form. The Japanese name translates to "formed tea", reflecting how this tea is produced. However, in English, the term "formed tea" is more often used to refer to compressed tea, such as
Pu-erh
.
Kokeicha is a byproduct of the manufacture of matcha, yet it is also viewed and appreciated as a style of tea in and of itself. This style is not widely available outside of Japan, but can be purchased from a few specialty tea retailers.
Examples of Kokeicha
The following is a complete listing of of the 4 selections of Kokeicha in our database.