Vanilla Black Tea
Updated: Mar. 14, 2014
About Vanilla Black Tea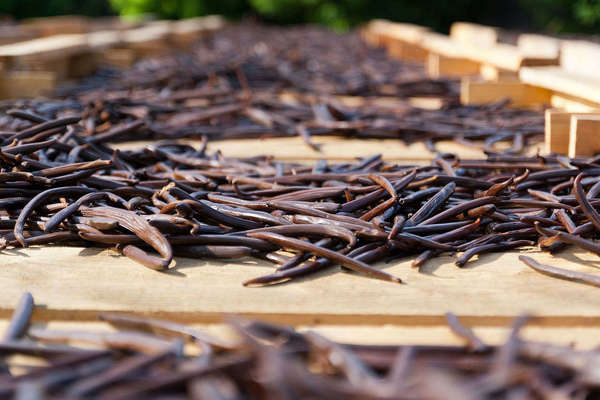 Vanilla pods drying in the sun, Bras-Panon, Réunion Island, Photo ©
Ekrem Canli
,
CC BY-SA 3.0
.
Vanilla black tea
is a common type of flavored
black tea
; it is usually produced with vanilla extract and sometimes with artificial vanilla flavor (synthetic
vanillin
, one of the natural components of vanilla extract). Vanilla flavored black tea typically has a creamy quality, and an aroma that suggests sweetness.
RateTea lists teas in this category that are flavored primarily with vanilla and have few other flavorings. Teas blending black tea with vanilla and spices are classified under
vanilla chai
.
Certain vanilla teas are called
French vanilla
. Such terminology originated in reference to custard-based ice-cream, and is a made-up term, not referring to
France
or anything French.[1] The "French" designation is essentially meaningless in reference to vanilla flavored tea.
Best Vanilla Black Tea
The notion of the "best" Vanilla Black Tea is subjective, because different people have different tastes. We present the most often-rated and highest-rated teas in this category, and allow you to draw your own conclusions.
Most Often-Rated Teas
Top-Rated Teas