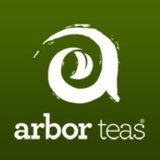 (734) 994-7698
Most Reviewed By:

Search Arbor Teas's teas:
Arbor Teas





Web: www.arborteas.com
Last Updated: Jun. 19, 2014
Arbor Teas is a tea company founded by Jeremy and Aubrey Lopatin and based in Ann Arbor, Michigan. The company sells exclusively loose teas, and has a large selection of single-region teas as well as herbal teas, blends, and flavored teas.

Arbor Teas has undertaken a number of sustainability-promoting practices that go above and beyond the standard practices in the tea industry. The company uses packaging that is 100% biodegradable, and can be fully composted. All of Arbor Teas' teas are certified organic, and a large number of them are fair trade certified as well. In addition, the company has chosen to use packaging based on minimizing of their carbon footprint, and the company also buys carbon offsets through carbonfund.org.
Most Often-Rated Teas
Top-Rated Teas
You can also add a new tea. Please search or browse this company's teas first, to avoid adding duplicates.