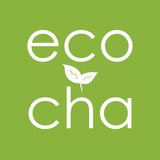 Most Reviewed By:

Eco-Cha






Web: eco-cha.com
Last Updated: Apr. 24, 2018
Eco-Cha is a tea company, based in Taiwan, and co-founded by Andy Kincart. Andy began exporting tea in 1997, but only privately in small batches; Eco-Cha was launched later; we are not sure when, but some time before 2013.

Eco-Cha focuses on Taiwanese oolong teas, and also sells a small amount of black tea. Eco-Cha aims to source from farmers who are committed to producing artisan teas by sustainable methods.
Most Often-Rated Teas
Top-Rated Teas
You can also add a new tea. Please search or browse this company's teas first, to avoid adding duplicates.