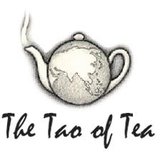 (503) 736-0198
Most Reviewed By:

Search The Tao of Tea's teas:
The Tao of Tea





Web: www.taooftea.com
Last Updated: Feb. 27, 2015
The Tao of Tea is a tea company founded by Veerinder Chawla and based in Portland, Oregon, with a focus on organic, whole-leaf teas. The Tao of Tea mostly sells loose teas and compressed teas (Pu-erh), but a few of their teas are available in teabags.

A large number of teas from this company are organic. In addition, the company sells teas from operations certified by the Rainforest Alliance, an organization that works to conserve rainforest as well as working to address human rights concerns.
Most Often-Rated Teas
Top-Rated Teas
You can also add a new tea. Please search or browse this company's teas first, to avoid adding duplicates.