Ripened (Shou) Pu-erh
Updated: Apr. 4, 2012
About Ripened (Shou) Pu-erh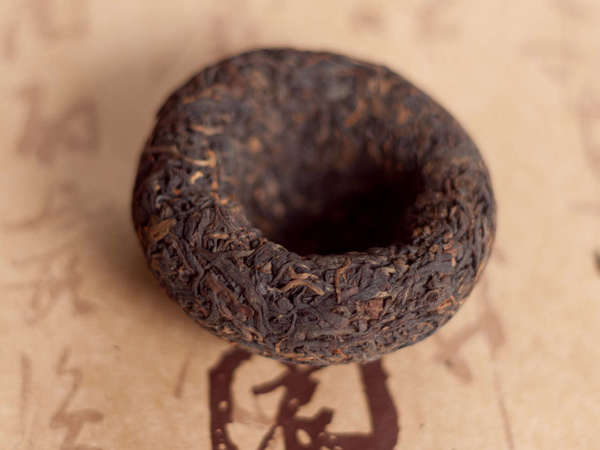 This dark color of this tuocha (bowl shape) is typical of shou or ripened Pu-erh. Photo ©
Ignat Gorazd (Flickr)
,
CC BY-SA 2.0
.
Ripened pu-erh
, also called
ripened pu-erh
or
ripe pu-erh
, also called
cooked pu-erh
,
shou
(熟, sometimes spelled
shu
)
pu-erh
, or
black pu-erh
is a type of
pu-erh tea
that has been processed ("ripened") in such a way as to imitate the qualities of aged raw pu-erh, but without the time-consuming aging process.
Historically, all pu-erh was produced as
raw pu-erh
. Raw pu-erh tends to have a very strong flavor, which mellows as the tea ages. The aging process is time-consuming and thus results in a higher price for the teas; ripe pu-erh was invented as a means of producing mellower pu-erh at a lower price.
In western countries, when pu-erh is sold without specification, it often refers to ripe pu-erh.
Best Ripened (Shou) Pu-erh
The notion of the "best" Ripened (Shou) Pu-erh is subjective, because different people have different tastes. We present the most often-rated and highest-rated teas in this category, and allow you to draw your own conclusions.
Most Often-Rated Teas
Top-Rated Teas