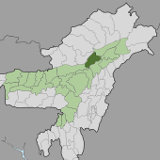 Most Reviewed By:

Lakhimpur, Assam, India
Wikipedia: Lakhimpur_district
About Lakhimpur, Assam, India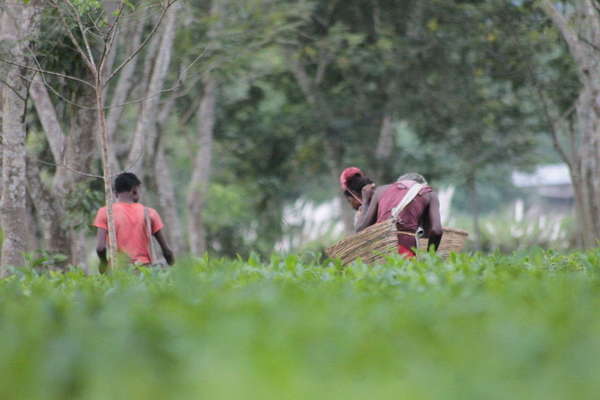 Tea Pickers in Lakhimpur District, Assam, India, Photo © Ankur d (Wikimedia Commons),
CC BY-SA 3.0
.
Lakhimpur
is a district of Assam, India lying on the north banks of the Brahmaputra river. It is bordered by
Arunachal pradesh
to the northwest, and has a small border with
Dibrugarh
at its easternmost end.
The Subansiri River, a major tributary of the Brahmaputra, flows through the middle of this district, which consists mostly of floodplains and lowland areas.
Ananda, Dejoo, Harmutty, and Koilamari estates are located in this district.
Styles of Tea Produced in Lakhimpur, Assam, India
This is a selection, not an exhaustive listing, of the styles of tea most commonly produced in Lakhimpur, Assam, India.
Best Teas
The notion of the "best" teas is subjective, because different people have different tastes. We present the most often-rated and highest-rated teas produced in Lakhimpur, Assam, India, and allow you to draw your own conclusions.
Most Often-Rated Teas
Top-Rated Teas
We need at least 3 ratings for a tea to calculate a percentile ranking. You can help us out by rating more teas of this style.