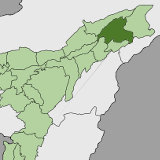 Most Reviewed By:

Dibrugarh, Assam, India
Wikipedia: Dibrugarh_district
Updated: Apr. 12, 2018
About Dibrugarh, Assam, India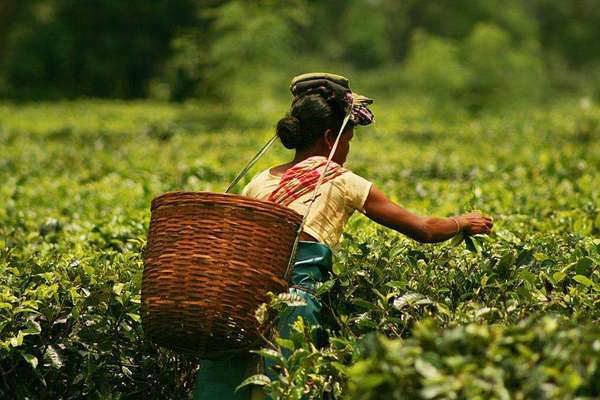 Woman Picking Tea in Dibrugarh, Assam, India, Photo ©
Akarsh Simha
,
CC BY-SA 2.0
.
Dibrugarh
is a district of Assam, India, located in the northeastern part of the state. It is bordered to the west by
Lakhimpur
, northeast by
Tinsukia
, to the southwest by
Sivasagar
, and the southeast has a tiny border with an odd part of
Arunachal pradesh
that wraps around the northeasternmost end of Assam. The northern border of the district includes the Brahmaputra river and the wetlands along and in the river.
Much of the district is flat, lying in the floodplain of the river, although a small amount in the southeast corner of the district is occupied by rainforest, protected as part of the
Dehing Patkai Wildlife Sanctuary
, which also stretches into other districts.
Most of the rest of the district is heavily utilized for agriculture, and the region has some of the largest area of tea gardens of anywhere in Assam. Some of the tea gardens located here include Balijan, Bokel, Borhat, Borpatra, Diksam, Greenwood, Halmari, Hapjan Purbat, Hattialli, Jaipur, Langharjan, Mankota, Manohari, Mokalbari, Mothola, Oakland, Romai, Satispur(Satishpur), Sessa, and Singlijan estates. Teas from this region are available through various retailers, and Halmari also has its own brand,
Halmari Tea
. Besides tea, the district also grows rice, sugar-cane, pulses, and farmed fish.
The climate is usually classified as humid subtropical, but is more towards the tropical end of things, with most of the region never having recorded a frost, and merely experiencing cooler temperatures in winter. Rainfall is extremely high, and strongly seasonal, centering around the monsoon season in summer, with winters being dry.
Styles of Tea Produced in Dibrugarh, Assam, India
This is a selection, not an exhaustive listing, of the styles of tea most commonly produced in Dibrugarh, Assam, India.
Best Teas
The notion of the "best" teas is subjective, because different people have different tastes. We present the most often-rated and highest-rated teas produced in Dibrugarh, Assam, India, and allow you to draw your own conclusions.
Most Often-Rated Teas
Top-Rated Teas
We need at least 3 ratings for a tea to calculate a percentile ranking. You can help us out by rating more teas of this style.