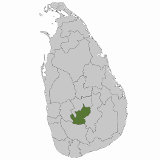 Most Reviewed By:

Nuwara Eliya, Sri Lanka
Wikipedia: Nuwara_Eliya_District | Official Government Website: www.ds.gov.lk/dist_nuwaraeliya/english
Updated: Mar. 26, 2019
About Nuwara Eliya, Sri Lanka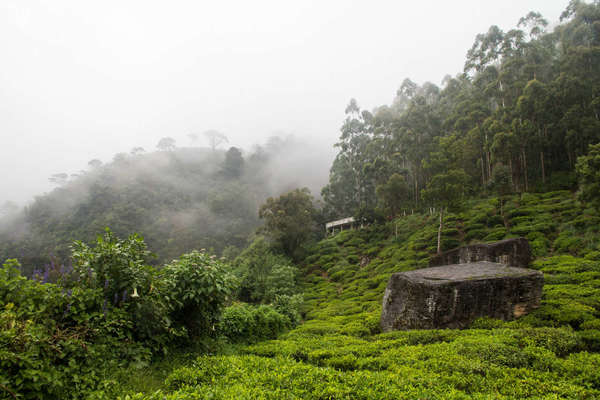 Tea Plantations, Nuwara Eliya, Sri Lanka, © cat_collector,
CC BY 2.0
.
Nuwara Eliya
is a district in central Sri Lanka, and an important tea-growing region. Nuwara Eliya is the southernmost of the three districts in the
Central Province
of Sri Lanka, just south of
Kandy
.
Nuwara Eliya has the highest altitude of any of the tea-growing regions of Sri Lanka. The climate is rainy and cooler than most of the other tea-growing regions; frosts can occur in the area at higher elevations. Nuwara Eliya is a relatively small contributor to total volume of tea production, but it is well-known for the unique high-grown character of its teas. Its central location also places it near many of the other tea-growing areas such as Uva and Dimbula.
In addition to black teas, which make up the bulk of the production here, this region also produces white tea, including Adam's Peak white tea, named for the English name of
Sri Pada
, a local mountain that is a distinctive landmark and holds importance in many world religions.
This area has a consistent humidity throughout the year, and tea is harvested here year-round. The most desirable harvests tend to be from January through March.[1]
Great Western, Oliphant, Somerset, and Strathdon Estates are located here. Although the whole region has high rainfall, Strathdon estate is located in an area of particularly high rainfall.
References and Further Reading:
1. Kevin Gascoyne, Francois Marchand, Jasmin Desharnais, and Hugo Americi, Tea: History, Terroirs, Varieties, Camellia Sinensis Tea House, Firefly Books, 2011.
Styles of Tea Produced in Nuwara Eliya, Sri Lanka
This is a selection, not an exhaustive listing, of the styles of tea most commonly produced in Nuwara Eliya, Sri Lanka.
Best Nuwara Eliya Teas
The notion of the "best" Nuwara Eliya teas is subjective, because different people have different tastes. We present the most often-rated and highest-rated teas produced in Nuwara Eliya, Sri Lanka, and allow you to draw your own conclusions.
Most Often-Rated Teas
Top-Rated Nuwara Eliya Teas
We need at least 3 ratings for a tea to calculate a percentile ranking. You can help us out by rating more teas of this style.