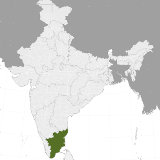 Most Reviewed By:

Tamil Nadu, India
Wikipedia: Tamil_Nadu | Official Government Website: www.tn.gov.in
Updated: Mar. 11, 2014
About Tamil Nadu, India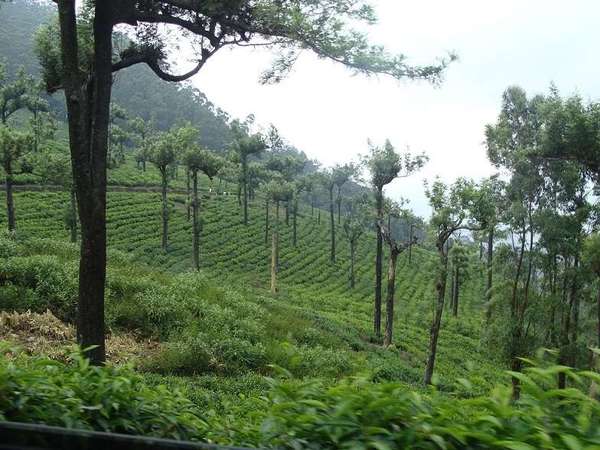 Manjolai Tea Estate, Tamil Nadu, © Muthuraman99 (Wikimedia Commons),
CC BY 3.0
.
Tamil Nadu
is a state in south
India
. It is the eastern of the two southernmost states, and is bordered to the west by
Kerala
. The northwesternmost district in Tamil Nadu is
Nilgiri
, which is the most important tea producing district in this state, but tea is grown farther south as well.
As it spans a large region with diverse topography, the climate of Tamil Nadu is highly variable. The Western Ghats mountain range extends into the west of the state, which opens up into the Deccan Plateau to the east, eventually falling off gradually to the ocean on the east coast.
The mountains capture much of the rain from the South Asian monsoon, so the heaviest precipitation lands in the west, whereas the central regions are more arid. Farther east, along the coast, precipitation is slightly higher, but this area is still too arid for tea. Tea is thus only grown on the westernmost border of this state.
Nilgiri teas are widely available on the Western market, although nowhere near as well-known or available as teas from Assam and Darjeeling in northeast India. And single-origin teas from estates and gardens in Tamil Nadu outside Nilgiri are also occasionally available as well.
Tea-Producing Regions of Tamil Nadu, India
Styles of Tea Produced in Tamil Nadu, India
This is a selection, not an exhaustive listing, of the styles of tea most commonly produced in Tamil Nadu, India.
Best Teas
The notion of the "best" teas is subjective, because different people have different tastes. We present the most often-rated and highest-rated teas produced in Tamil Nadu, India, and allow you to draw your own conclusions.
Most Often-Rated Teas