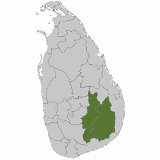 Most Reviewed By:

Uva, Sri Lanka
Wikipedia: Uva_Province | Official Government Website: www.tourismuva.com
Updated: Apr. 11, 2018
About Uva, Sri Lanka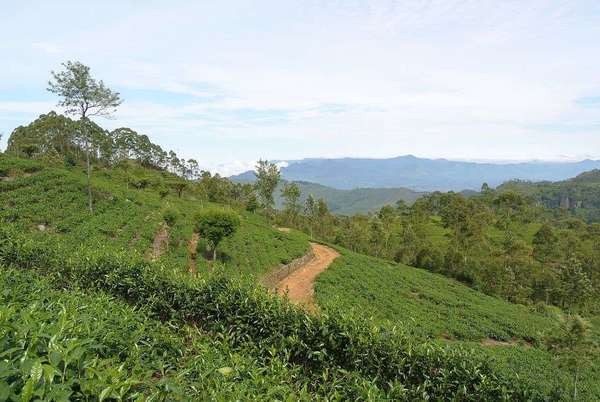 Dambatenne Estates, a Tea Plantation in Haputale, Uva, © Adbar, Wikimedia Commons,
CC BY-SA 3.0
.
Uva Province
is a province of
Sri Lanka
located in the interior of the island, to the southeast, placing it on the eastern slopes of the central mountains.
It is the second least-populated province. Uva is divided into two districts,
Badulla
and
Moneragala
. Tea grown in Uva is usually identified with Uva rather than one of the smaller districts.
Tea Production in Uva
The tea plantations are located at a range of altitudes, from about 3,300 to 5,600 feet (1,000 to 1,700 meters), making some "high-grown" and others "mid-grown" teas.
Uva is important in tea production because its unique climate leads to a unique flavor of its teas. Uva is located in the rain shadow of the central mountains in Sri Lanka; the region receives ample rainfall in winter but is subject to strong, dry winds in late summer.
The most desirable harvests are usually those from August to October, where the tea is influenced by the drying winds. This contrasts with the rest of the island, where harvests from this time of year are less desirable than other harvests.[2]
Tea gardens and estates
Blackwood, Dambatenne, Greenfield, Idulgashinna, Koslanda, Rye, Shawlands, and St. James estates are located here. Many companies sell teas identified by these garden names, but not necessarily identified as Uva teas.
References and Further Reading:
1. Uva, Sri Lanka on Wikipedia
2. Kevin Gascoyne, Francois Marchand, Jasmin Desharnais, and Hugo Americi, Tea: History, Terroirs, Varieties, Camellia Sinensis Tea House, Firefly Books, 2011.
Styles of Tea Produced in Uva, Sri Lanka
This is a selection, not an exhaustive listing, of the styles of tea most commonly produced in Uva, Sri Lanka.
Best Uva Teas
The notion of the "best" Uva teas is subjective, because different people have different tastes. We present the most often-rated and highest-rated teas produced in Uva, Sri Lanka, and allow you to draw your own conclusions.
Most Often-Rated Teas
Top-Rated Uva Teas
We need at least 3 ratings for a tea to calculate a percentile ranking. You can help us out by rating more teas of this style.