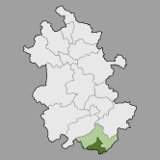 Most Reviewed By:

Xiuning, Anhui, China
Wikipedia: Xiuning_County
Updated: Jan. 4, 2018
About Xiuning, Anhui, China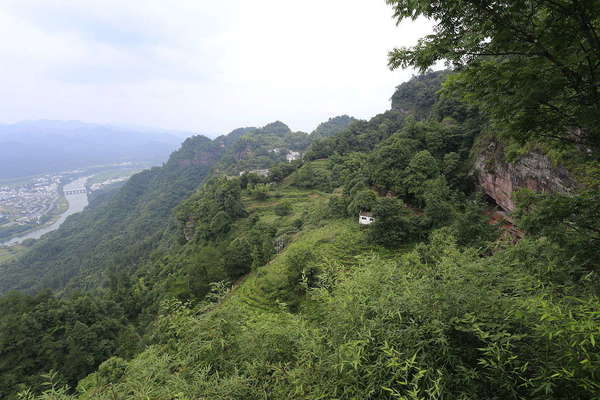 Qiyun Shan - Pavilion Overlook - Xiuning, Anhui, China, Photo ©
Zhangzhugang (Wikimedia Commons)
,
CC BY-SA 4.0
.
Xiuning
(
Xiūníng
or 休宁) is a county in Anhui, China. It is bordered to the west by
Qimen
, the origin of
Keemun black tea
.
The eastern part of the county surrounds Tunxi district, the central urban part of Huangshan city. Most of the county, epecially as one gets farther from Tunxi, is forested and mountainous, with steep topography, although not as pronounced as in the Huangshan district.
Considerable amounts of tea are grown in Xiuning, and these teas are fairly widely available in the West, although not always openly advertised as such. Although the region is not as well-known as Qimen county, Xiuning also grows tea in the style of Keemun. The region also produces Song Luo green tea, named for Song Luo mountain, and
Lu An melon seed
, which originated elsewhere in Anhui province.
Styles of Tea Produced in Xiuning, Anhui, China
This is a selection, not an exhaustive listing, of the styles of tea most commonly produced in Xiuning, Anhui, China.
Best Teas
The notion of the "best" teas is subjective, because different people have different tastes. We present the most often-rated and highest-rated teas produced in Xiuning, Anhui, China, and allow you to draw your own conclusions.
Most Often-Rated Teas

1 Rating
Top-Rated Teas