Keemun Mao Feng
Updated: Dec. 9, 2011
About Keemun Mao Feng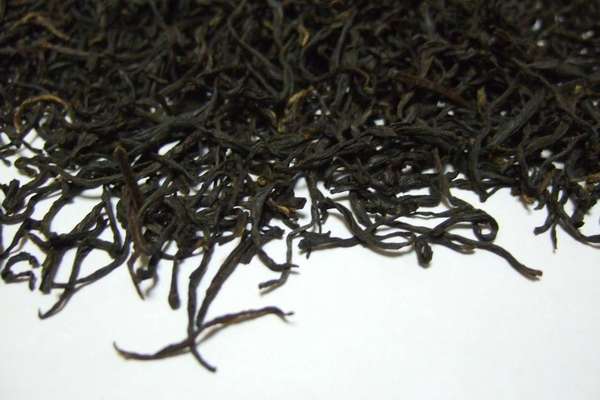 Keemun mao feng has a characteristic long, wiry, and slightly curved shape like in this photo. Photo © Whiteness (Wikimedia Commons),
CC BY-SA 4.0
.
Keemun mao feng
(祁門毛峰), also spelled
Qi Men mao feng
is a special grade of
Keemun black tea
.
Although not related to
mao feng green tea
(such as huang shan mao feng), both teas have similarly shaped leaves (long, flat, and slightly curved), and are considered high grades of tea.
Best Keemun Mao Feng
The notion of the "best" Keemun Mao Feng is subjective, because different people have different tastes. We present the most often-rated and highest-rated teas in this category, and allow you to draw your own conclusions.
Most Often-Rated Teas
Top-Rated Teas
We need at least 3 ratings for a tea to calculate a percentile ranking. You can help us out by rating more teas of this style.