Fo Shou Oolong
Wikipedia: Fo_Shou_tea
Updated: Aug. 3, 2017
About Fo Shou Oolong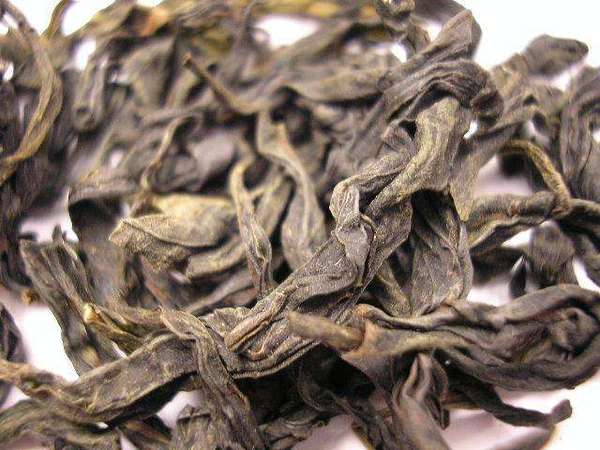 Fo Shou (Buddha's Palm) Oolong Tea, Loose-Leaf, © Iateasquirrel (Wikipedia),
CC BY-SA 3.0
.
Fo Shou
(佛手), meaning
Buddha's hand
, and often translated
Buddha's palm
, is a type of
se chung oolong
from
Fujian province
of China. This style is sometimes called
bergamot oolong
, referencing a slight resemblence of its aroma to bergamot, although it is not scented with bergamot oil like Earl Grey tea.
Rarely, the plants used to make this oolong have also been used to produce a black tea, in nearby Anxi county.
Fo shou is distinct from Jin Fo(金佛) or
golden Buddha
, a different (and newer) variety of oolong tea from the Wuyi mountains in Fujian.
Best Fo Shou Oolong
The notion of the "best" Fo Shou Oolong is subjective, because different people have different tastes. We present the most often-rated and highest-rated teas in this category, and allow you to draw your own conclusions.
Most Often-Rated Teas

1 Rating
Top-Rated Teas
We need at least 3 ratings for a tea to calculate a percentile ranking. You can help us out by rating more teas of this style.
Examples of Fo Shou Oolong
The following are examples of the 7 selections of Fo Shou Oolong in our database.