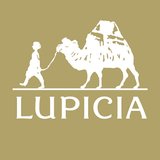 (866) 574-4832
Most Reviewed By:

Lupicia



Web: www.lupiciausa.com
Last Updated: Apr. 23, 2012
Lupicia is a tea company started in Japan in 1994 that was initially started as two separate stores which later merged and expanded their offerings. The name "Lupicia" is a fusion of the names of the two stores, L'epicier, meaning "grocery store" in French, and Lu Pi Cha En (緑碧茶園), meaning Jade Green Tea Garden in Chinese. The U.S. headquarters of the company are in San Bruno, CA.

Lupicia carries over 400 varieties of tea. Like RateTea, Lupicia classifies its teas by style and region. Lupicia sells a number of single-region teas and is among the largest tea companies with such a selection of single-region Japanese teas. Lupicia sells teas online, and also in its retail locations, in the U.S. in California and Hawaii, and in large number of locations in Japan, and a few in Taiwan, Australia, and South Korea. Although they sell mostly loose teas, they do sell a few teabag teas as well.
Physical Locations
Most Often-Rated Teas
Top-Rated Teas
We need at least 3 ratings for a tea to calculate a percentile ranking. You can help us out by rating more teas from this brand.
You can also add a new tea. Please search or browse this company's teas first, to avoid adding duplicates.