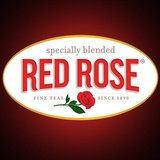 (877) 248-2477
Most Reviewed By:

Search Red Rose Tea's teas:
Red Rose Tea





Web: www.redrosetea.com
Last Updated: Jan. 16, 2018
Red Rose Tea is a brand of tea best-known in Canada. The ownership of Red Rose Tea is complex; in the United States, the rights to the Red Rose brand are owned by Redco Foods, which also owns Salada Tea. Redco Foods is in turn owned by Teekanne GmbH. Red Rose's operations are in Little Falls, NY, and have a few offices in Windsor, CT. In Canada, however, Red Rose is owned by Unilever.

Red Rose is best known for basic black tea in teabags. Red Rose also sells loose black tea, and English Breakfast and Earl Grey tea in teabags. Red Rose teas are widely available in supermarkets and stores in the U.S. and Canada. Their teas are also available by mail-order through their website.

The products offered in the U.S. and Canada are slightly different, and Red Rose has separate Canadian and US websites. Our site normally links to the US site, as we are US-based, but we list all teas for review and link to the Canadian site for teas not marketing in the U.S. In particular, the orange pekoe is a Canada-only blend.
Most Often-Rated Teas
Top-Rated Teas
You can also add a new tea. Please search or browse this company's teas first, to avoid adding duplicates.