Irish Breakfast
Wikipedia: Irish_Breakfast_tea | Teaviews: irish-breakfast-tea
Updated: Mar. 14, 2014
About Irish Breakfast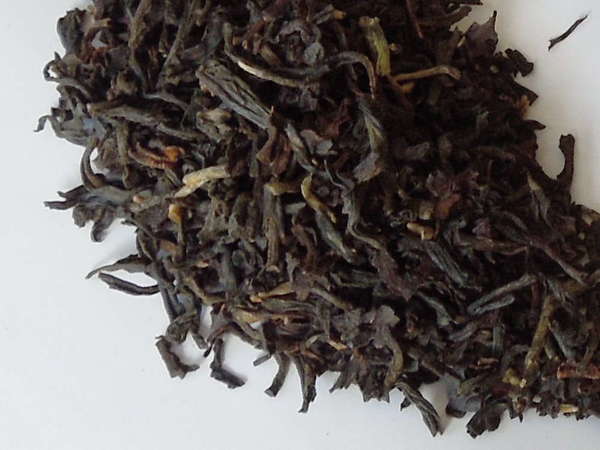 Loose-Leaf Organic Irish Breakfast Black Tea from Wegmans, Photo © Alex Zorach,
CC BY-SA 4.0
.
Irish Breakfast
is a style of
breakfast black tea
. The term "Irish Breakfast" is used primarily outside of Ireland; in Ireland this style is referred to just as "tea".
Like other breakfast teas, it is often a blend, and is defined more by its character than by the particular styles and regions of origin of tea used to produce the blend. However, Irish Breakfast tends to include
Assam black tea
in greater proportions, giving the blend a stronger flavor, and a rich, malty character. Some Irish breakfasts are made only out of Assam. Mechanically processed CTC (Crush-Tear-Curl) teas are commonly used in this blend, as they infuse quickly and result in a bold flavor.
Irish Breakfast is similar to
English Breakfast
, but tends to be significantly stronger tasting. The tea is widely described with the Irish saying that tea should be "strong enough for a mouse to trot on".[1] Irish Breakfast is also similar to
Ostfriesen tea
, a strong black tea blend originating in Germany, which also usually features Assam tea prominently.
References:
1. Amy Hackney Blackwell, Ryan Hackney, The Everything Irish History & Heritage Book, Everything Books, 2004.
Best Irish Breakfast
The notion of the "best" Irish Breakfast is subjective, because different people have different tastes. We present the most often-rated and highest-rated teas in this category, and allow you to draw your own conclusions.
Most Often-Rated Teas
Top-Rated Teas