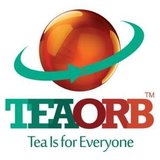 TEAORB




Web: www.teaorb.com
Last Updated: Dec. 20, 2017
↑About TEAORB
TeaOrb is a tea company, founded and owned by Jayanta Kakati & Bahniman Kakati, launched in December of 2016, and based in Guwahati, Assam, India. TeaOrb serves as an e-commerce marketplace for tea growers in Northeast India, and sells loose-leaf artisan Indian teas, including orthodox and CTC black tea, as well as unusual offerings such as green, white, and oolong teas.

The company currently sells tea from growers in Assam and Arunachal, including over 30 gardens and factories in seven different districts. All of their teas are available in sample sizes.

In addition to selling tea, TeaOrb also provides consulting for producers, helping them to modernize their production.

The company aims to disrupt human trafficking, mitigate climate change, and improve conditions for tea workers, through helping producers obtain a higher price for their teas.
Browse by region of production:
India (25)
Browse by region of production:
India (25)
Browse by style (type or variety); Pure Tea (Camellia sinensis) (25) • Black Tea (13) • Green Tea (11) • Oolong Tea (1)
Browse by style (type or variety); Pure Tea (Camellia sinensis) (25) • Black Tea (13) • Green Tea (11) • Oolong Tea (1)
91 / 100

A singular tea, very different from other black teas I've tried: very bold in flavor, yet with a deeper, darker character a bit like ripened Pu-erh.

This tea stood out from TEAORB's other samples. Thanks again to Bahniman and TEAORB for the sample! It was a broken-leaf orthodox tea, the only one sold by the compan...
Read Full Review
94 / 100

This was one of the most interesting teas I've tried in a long time; I am struggling to describe it in words. It was called a "black tea" but it tasted more like aged sheng (raw) Pu-erh, especially on the later steeps, and it resteeped much better than a black tea usually does. I recommend this especially to people wh...
Read Full Review
49 / 100

Another summer Assam green that I was not a fan of and found difficult to appreciate. Thank you TEAORB for the sample!

Dry leaf has a strong aroma of wood resin, like pine, and lightly smoky, almost a little rubbery. The leaf smell is a bit harsh in the way raw Pu-erh that has not been aged can be, and I'm not sur...
Read Full Review
85 / 100

One of my favorite breakfast assams, robust and energizing. I brewed it for about 5 minutes, and then was even able to resteep it. It's hearty but fragrant although I can't pinpoint the specific aromas. You feel the tannins but they aren't harsh. A great tea to get you out of bed on a cold morning.
Read Full Review
65 / 100

I like this full-bodied tea, with its earthy, almost oakey aroma, for breakfast on cold mornings. If you like good, robust Assams, this is a great choice for you.
Read Full Review
↑Top Reviewers
Review 3 teas to get on this list!
Advertisement
↑Most-Rated Teas

2 Ratings
↑Top-Rated Teas
We need at least 3 ratings for a tea to calculate a percentile ranking. You can help us out by rating more teas from this brand.
You can also add a new tea. Please search or browse this company's teas first, to avoid adding duplicates.