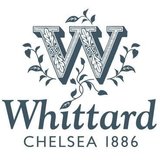 Whittard of Chelsea






Web: www.whittard.com
Last Updated: Jan. 15, 2018
↑About Whittard of Chelsea
Whittard of Chelsea is an international retailer based in the UK, selling tea, coffee, chocolate, and other items. Whittard of Chelsea is among the largest online retailers of tea in the UK, but is less well-known in the U.S.

Whittard of Chelsea dates back to 1886. In late 2008, the company went into administration (a process analogous to bankruptcy in the U.S.) and was sold to EPIC private equity partners. It was previously owned by the Baugur Group, an Iceland-based investment group that collapsed during Iceland's banking crisis in 2008. The company has retained its presence as a tea retailer through these changes.

Currently the company sells numerous single-origin loose-leaf teas, as well as tea bags
Browse by region of production: China (3) • Blend (3) • ????? (1) • Indonesia (1) • Kenya (1)
Browse by region of production: China (3) • Blend (3) • ????? (1) • Indonesia (1) • Kenya (1)
Browse by style (type or variety); Pure Tea (Camellia sinensis) (7) • White Tea (3) • Black Tea (3) • Green Tea (1) • Flavored Yerba Maté (1) • (more...)
Browse by style (type or variety); Pure Tea (Camellia sinensis) (7) • White Tea (3) • Black Tea (3) • Green Tea (1) • Flavored Yerba Maté (1) • Flavored Tea (1)
91 / 100

Incredibly strong fruity chocolate aroma which stays fairly throughout the brewing process. Taste-wise the tea is smooth with more of the fruitiness to it.

The tea visually looks great with the little cocoa pieces in it too.
Read Full Review
95 / 100

The lavender scent surprisingly isn't overpowering as I'd expected. Light pleasant almost sweet floral taste.

I wasn't into lavender before this tea so I have to say I'm surprised at how much I enjoyed drinking this instead of a black breakfast tea.

Read Full Review
90 / 100

What a delightful and relaxing tea.
Read Full Review
83 / 100

Sometimes you get really lucky and find a treasure where least expecting it, in this case I found this tea at a discount style close-out grocery store. Described by the box as a strong traditional black leaf blend, the tea certainly looks and smells strong. The aroma is rich and slightly nutty with a hint of malt from ...
Read Full Review
↑Top Reviewers
Review 2 teas to get on this list!
Advertisement
↑Most-Rated Teas

1 Rating

1 Rating

1 Rating

1 Rating
↑Top-Rated Teas
We need at least 3 ratings for a tea to calculate a percentile ranking. You can help us out by rating more teas from this brand.
You can also add a new tea. Please search or browse this company's teas first, to avoid adding duplicates.