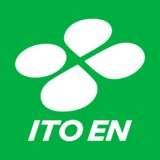 (888) 832-7832
Most Reviewed By:

ITO EN



Web: www.itoen.com
Last Updated: Apr. 23, 2012
ITO EN is a multinational Japanese tea company. It is the largest tea company in Japan, but has a smaller and younger presence in the United States. ITO EN was founded in 1966, and ITO EN (North America) was founded in 2001. ITO EN has several brands of bottled tea, and also sells its own brand of loose teas. Although the company's mission involves a focus on green tea, they also sell many other varieties of tea as well.

ITO EN's bottled teas include Teas' Tea, Oi Ocha, ITO EN shot, and a line of bottled fruit teas. Teas' Teas is of particular interest as that brand offers unsweetened teas, which can be hard to find in bottled teas in the U.S.

Loose teas from ITO EN are available for purchase through their website. There is also a single retail store located in New York City that sells these teas. Their bottled teas are somewhat more widely available, although not yet mainstream. ITO EN has also provided at least one tea under the Kirkland Signature brand, available in Costco stores.
Most Often-Rated Teas
You can also add a new tea. Please search or browse this company's teas first, to avoid adding duplicates.