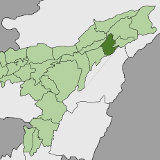 Most Reviewed By:

Sivasagar, Assam, India
Wikipedia: Sivasagar_district
Updated: Jan. 7, 2018
About Sivasagar, Assam, India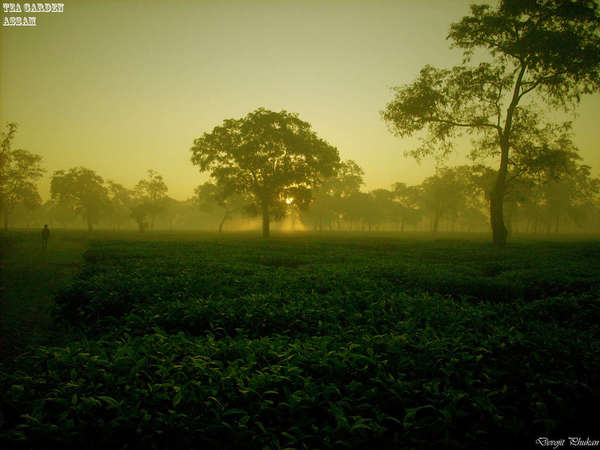 Tea Garden in Sivasagar, Assam, India, Photo ©
Devojit Phukan
, Copyright, All Rights Reserved
Sivasagar
(শিৱসাগৰ in Assamese, শিবসাগর in Bengali), sometimes spelled
Sivsagar
and formerly spelled
Sibsagar
, is a district in Assam, India, considered part of Upper Assam, located along the south banks of the Brahmaputra river, and extending inland to the border of the upland areas. The district is bordered to the southwest by
Jorhat
, and to the north by
Dibrugarh
.
In 2015, the eastern part of the district was separated out to form
Charaideo
district; many maps do not yet reflect this change.
Sivasagar is home to the Pani Dihing Wildlife Sanctuary, and also contains several reserve forests. Most of the district is developed for agriculture, of which tea is of key importance.
Abhilex, Doomur Dullung, Jaboka, Khongea, and Mangalam estates are located here; Mangalam is well-known and their teas are widely available in the West.
Styles of Tea Produced in Sivasagar, Assam, India
This is a selection, not an exhaustive listing, of the styles of tea most commonly produced in Sivasagar, Assam, India.
Best Teas
The notion of the "best" teas is subjective, because different people have different tastes. We present the most often-rated and highest-rated teas produced in Sivasagar, Assam, India, and allow you to draw your own conclusions.
Most Often-Rated Teas
Top-Rated Teas
We need at least 3 ratings for a tea to calculate a percentile ranking. You can help us out by rating more teas of this style.