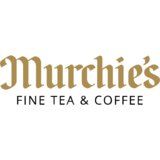 (800) 663-0400
Most Reviewed By:

Search this brand's teas:
Murchie's Tea & Coffee Ltd



Web: www.murchies.com
Last Updated: Dec. 20, 2016
Murchie's Tea & Coffee Ltd is a Vancouver-based tea and coffee company, founded in 1894 as a family company. In 2007, Murchie's was purchased by Victoria-based company Belmont Management, a privately-owned company primarily involved in property management. Gwen Murchie stepped down as president but continued to consult with the new management.[1] The new ownership has expressed a desire to hold the company for the long-term, and has invested considerable money in it, and has also undertaken efforts to reduce employee turnover.[2]

The company has six retail stores in Victoria and Vancouver, and sells most of its teas by mail-order. Murchie's carries mostly loose teas, and has mostly black teas and blends although it also sells green and oolong teas. Many of their teas are also available in teabags.

Physical Locations
Most Often-Rated Teas
Top-Rated Teas

2
3 Ratings
You can also add a new tea. Please search or browse this company's teas first, to avoid adding duplicates.