Panyang Congou
Updated: Sep. 6, 2017
About Panyang Congou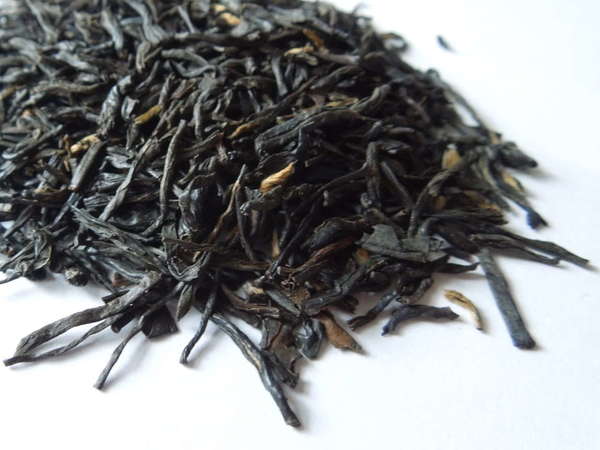 Loose-Leaf Panyong Golden Needle Black Tea from Tea Horse, Photo © Alex Zorach,
CC BY-SA 4.0
.
Panyang congou
, also sometimes written
panyong congou
, is a style of black tea from South
China
. It has been described as similar to Keemun or Ceylon black tea. Panyang refers to
Tanyang
(坦洋), a village in
Ningde
(宁德) county of Fujian province, where the style originated.
Some tea labelled as panyang congou is tippy (rich in leaf buds) and golden in appearance, much like
golden monkey
or
Yunnan gold
. However, this tea is not necessarily rich in leaf buds, and can also be made out of larger, more mature leaves.
Some teas are
both
Panyang congou and golden monkey; these teas we classify in the golden monkey category.
Best Panyang Congou
The notion of the "best" Panyang Congou is subjective, because different people have different tastes. We present the most often-rated and highest-rated teas in this category, and allow you to draw your own conclusions.
Most Often-Rated Teas
Top-Rated Teas
We need at least 3 ratings for a tea to calculate a percentile ranking. You can help us out by rating more teas of this style.