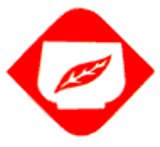 (888) 650-1047
Most Reviewed By:

Search Ten Ren Tea's teas:
Ten Ren Tea

Web: www.tenren.com
Last Updated: May. 25, 2017
Ten Ren is a brand of tea owned by Ten Ren Tea Co. Ltd, a tea company founded in Taiwan that does business both through mail-order, through its own tea shops that sell bulk loose-leaf tea. Ten Ren also has stores in Canada, all 12 of which are in Ontario, under the name of Ten Ren's Tea.

Ten Ren also has packaged products that can be purchased in other retail stores, generally specialty Chinese stores in Chinatowns of various cities. It sells both loose tea and teabag tea. Ten Ren is focused on Chinese teas, and sells teas from Taiwan and China.

In addition to the tea stores, Ten Ren also has bubble tea bars, usually separate from the stores that focus on selling the tea itself.
Physical Locations
Showing only 5 of 7 locations. List all locations.
Most Often-Rated Teas
Top-Rated Teas
You can also add a new tea. Please search or browse this company's teas first, to avoid adding duplicates.